From June 14 to 16, 2023, the Intersolar Europe Exhibition is hosted in Messe München in Munich, Germany. Intersolar Europe provides more than 1,372 exhibitors with the chance to present their solutions as one of the top solar industry exhibitions in the world. With its extensive Air to Air and Air to Water heat pump solutions integrated with solar application, Midea Building Technologies (MBT in short) presented the expo with the motto of Discover Easy Comfort.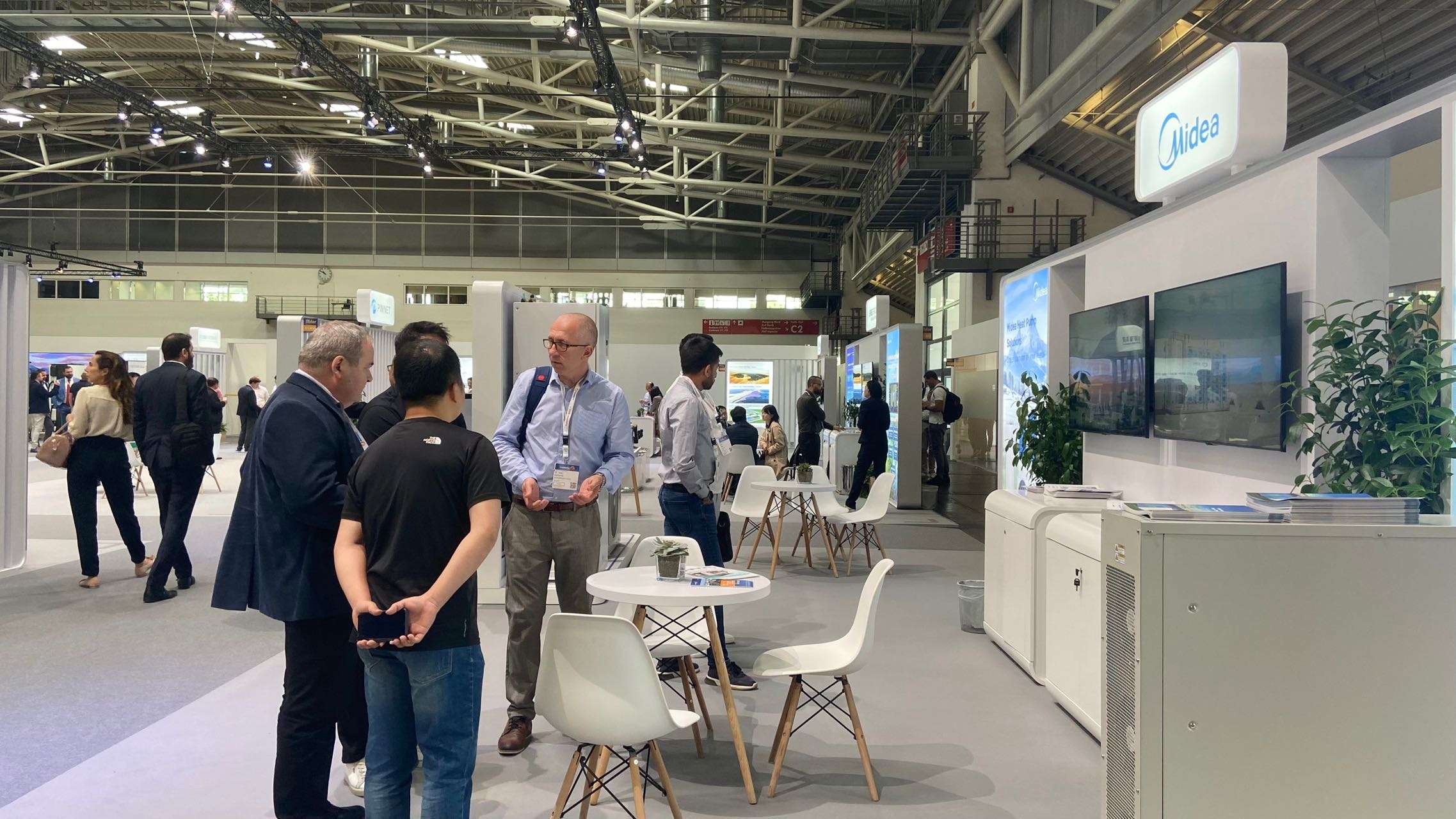 MBT is dedicating in low carbon and intelligent solutions based on its strong HVAC equipment capability and digital platform availability after past twenty years continuously investing on technologies and innovation. Thus, MBT can provide comprehensive HVAC solutions for both households and industries.
Bringing the green energy solution to the Intersolar Europe Exhibition, MBT would like to collaborate with the partners in solar power and energy storage industry. In the booth, MBT presents M thermal Arctic Split system and Mono system, which is the integrated a one-stop solution for space heating, cooling and sanitary hot water and provides residential energy management. The M thermal Arctic Series was awarded the silver prize at the Special Edition of International Exhibition of Inventions of Geneva this April for its high efficiency, low-noise and reliability, as well as its energy-saving and environmentally friendly qualities.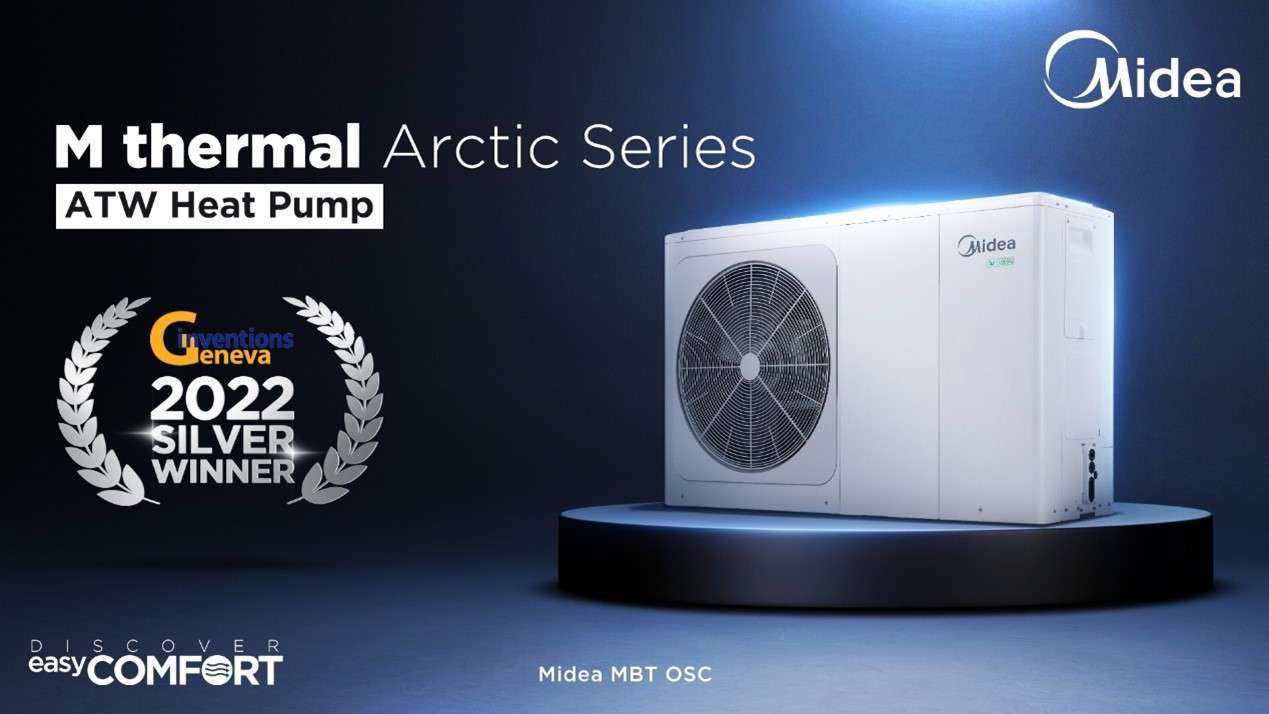 Another product presenting is Midea Liquid Chiller for Energy Storage System. With the increasing capacity of energy storage system in power station, MBT has launched the liquid chillers for high-power energy storage systems, which are stable and reliable, efficient and energy-saving, easy to install. The products have passed UL certification and CE certification, and passed the most stringent tests in the industry to ensure the reliable solutions for partners.
Additionally, MBT also provides FHPE households integrated energy management solution based on the "dual storage system".  The FHPE system includes photovoltaic, energy storage, heat pump, and flexible control. By adopting this system, households save more than 70% of energy costs every year, with an increased energy self-sufficiency rate from 30% to 90%, thus improving household energy security. It offers users a greener, more cost-effective and comfortable experience.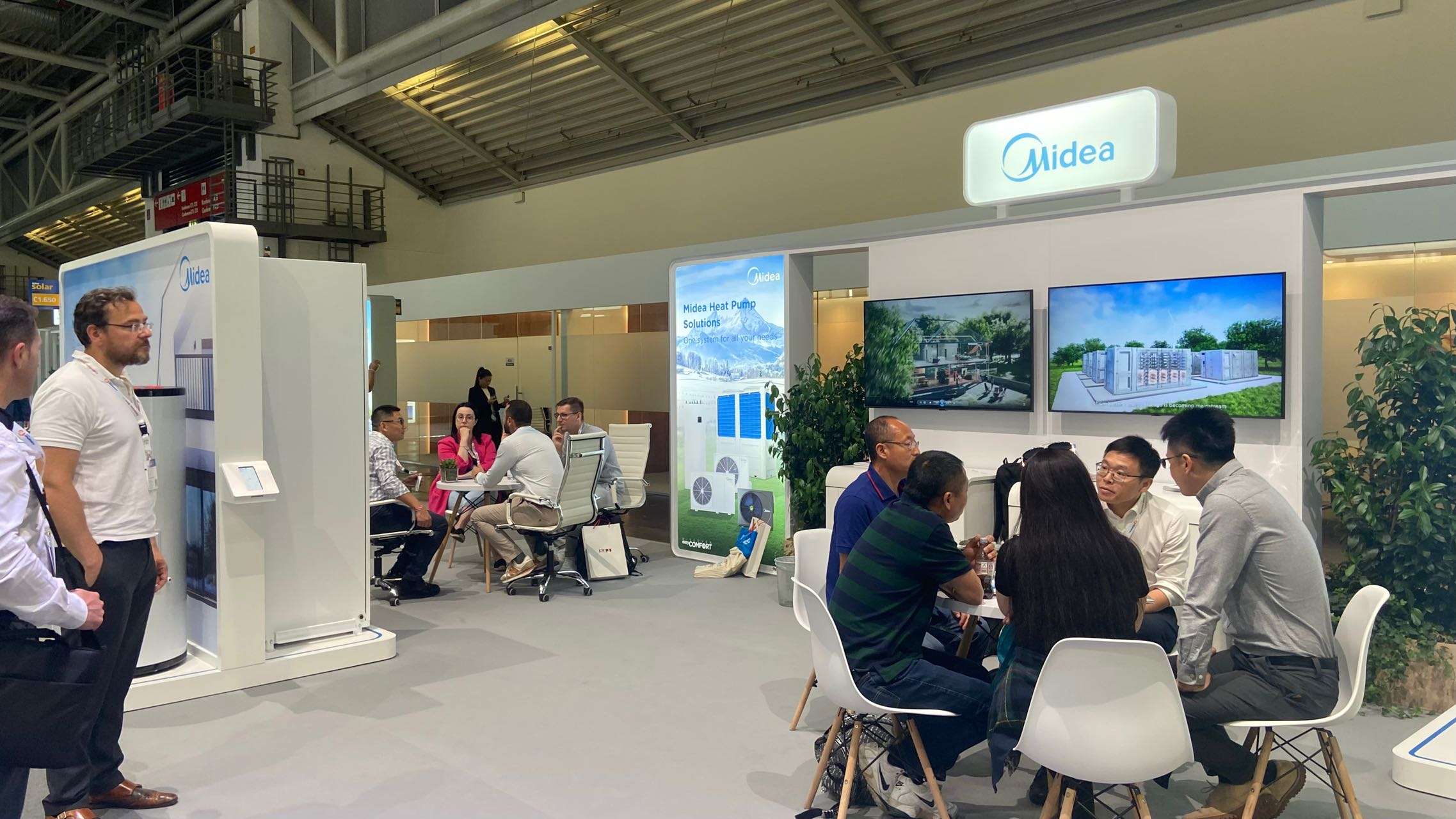 On account of the green energy supporting solutions, MBT sincerely invites all the partners from solar power and energy storage industry to create the environmental friendly ecology system together.