The 2023 AHR Exhibition will be held in Atlanta, USA from Feb. 6-8. As one of the largest HVAC exhibitions in the world, AHR offers the opportunity for more than 1800 industry companies to showcase their products. Midea Building Technologies bring the concept of Discover Easy Comfort, presented the exhibition with Midea's comprehensive Air to Air and Air to Water heat pump solutions.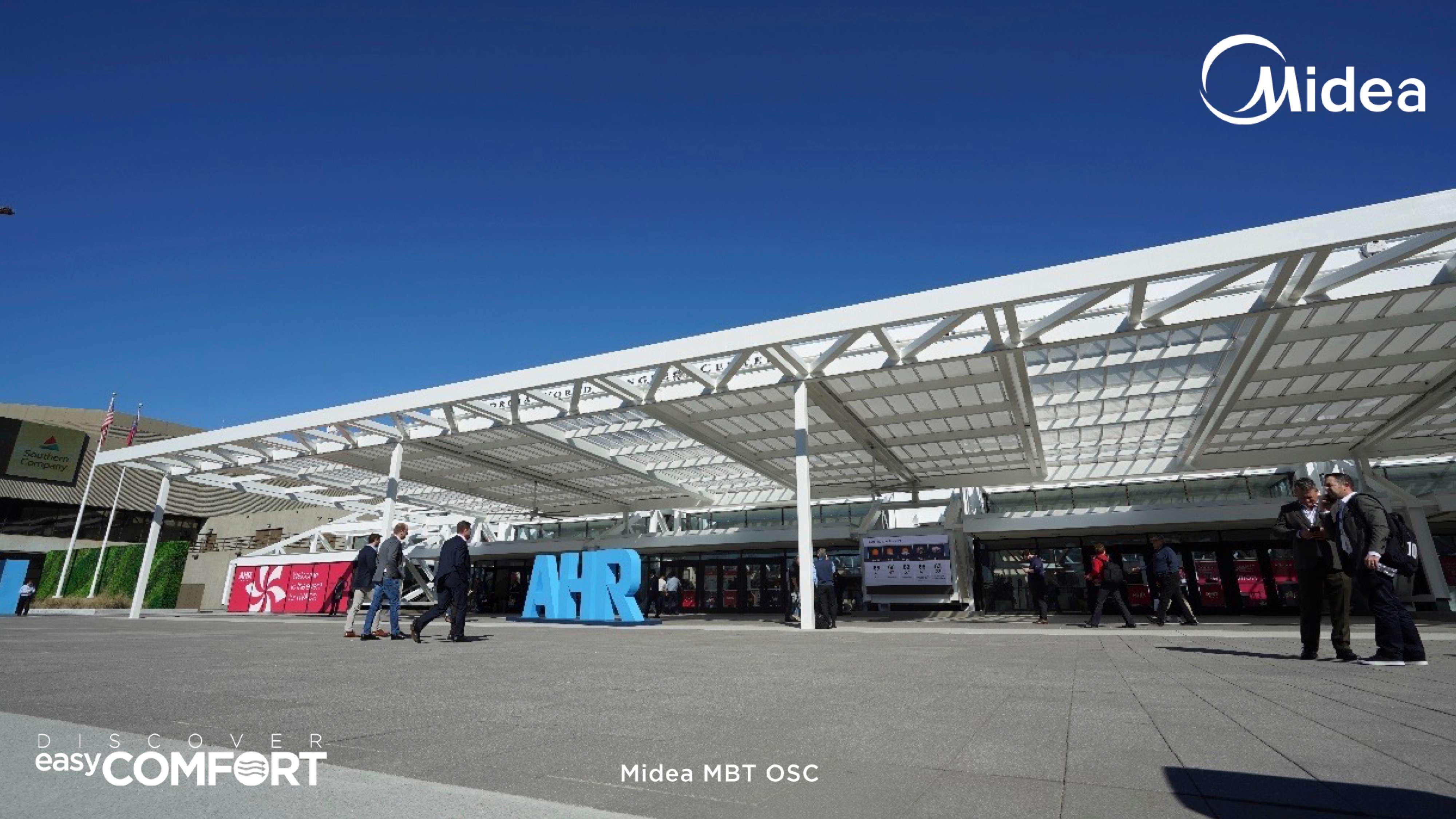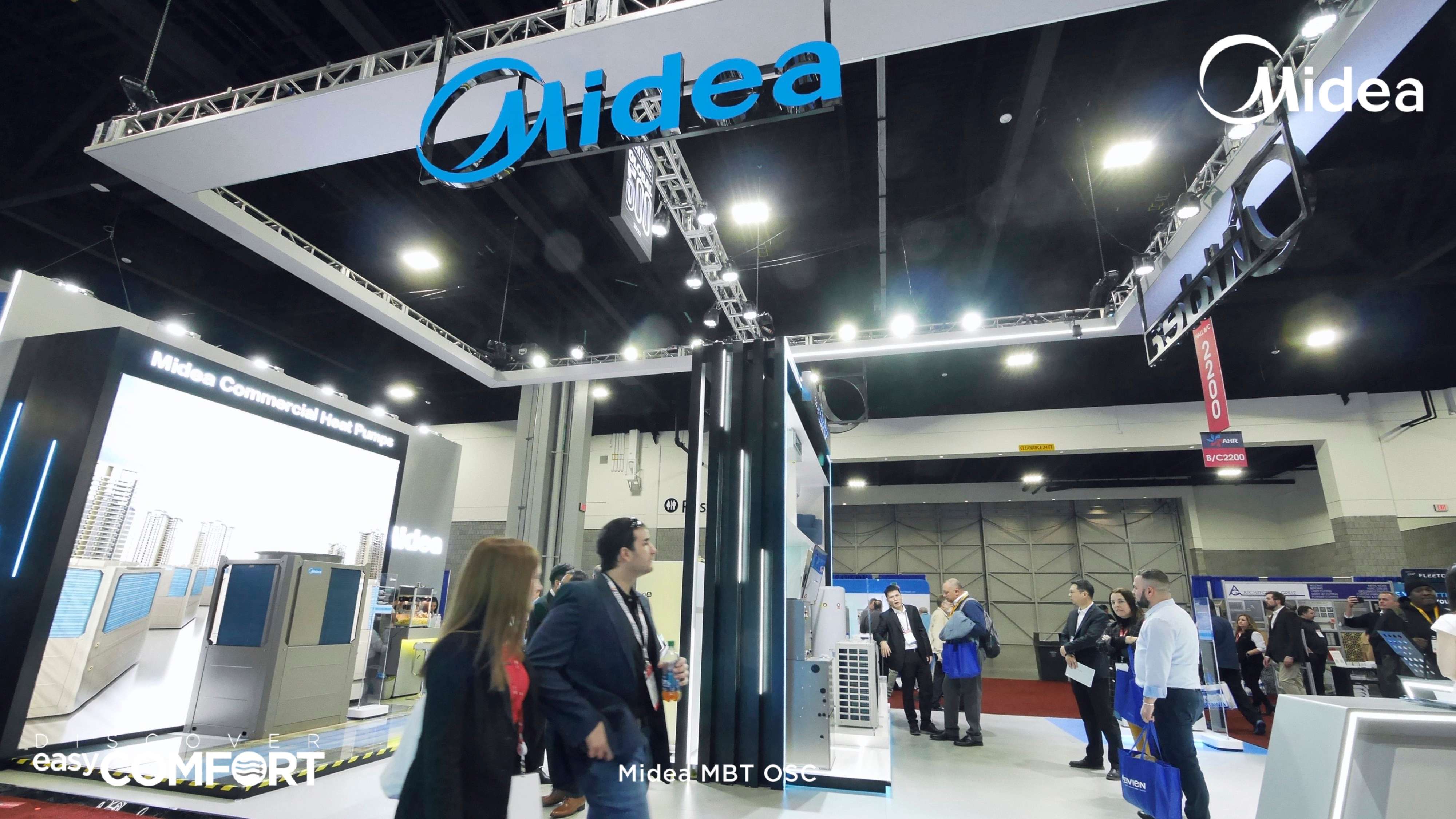 Air to air includes the Atom X, which is Midea Building Technologies' newest product for the American market that connects to the gas furnace to provide an efficient and comfortable heating experience for the home. Air to Water includes M thermal Arctic Split, Swimming Pool Heat Pump, Sanitary Hot Water Heater and commercial heat pump products that suitable for a variety of commercial scenarios. Midea building technologies combines refrigeration, heating, domestic hot water, floor heating and other needs as one, to provide users with diversified solutions.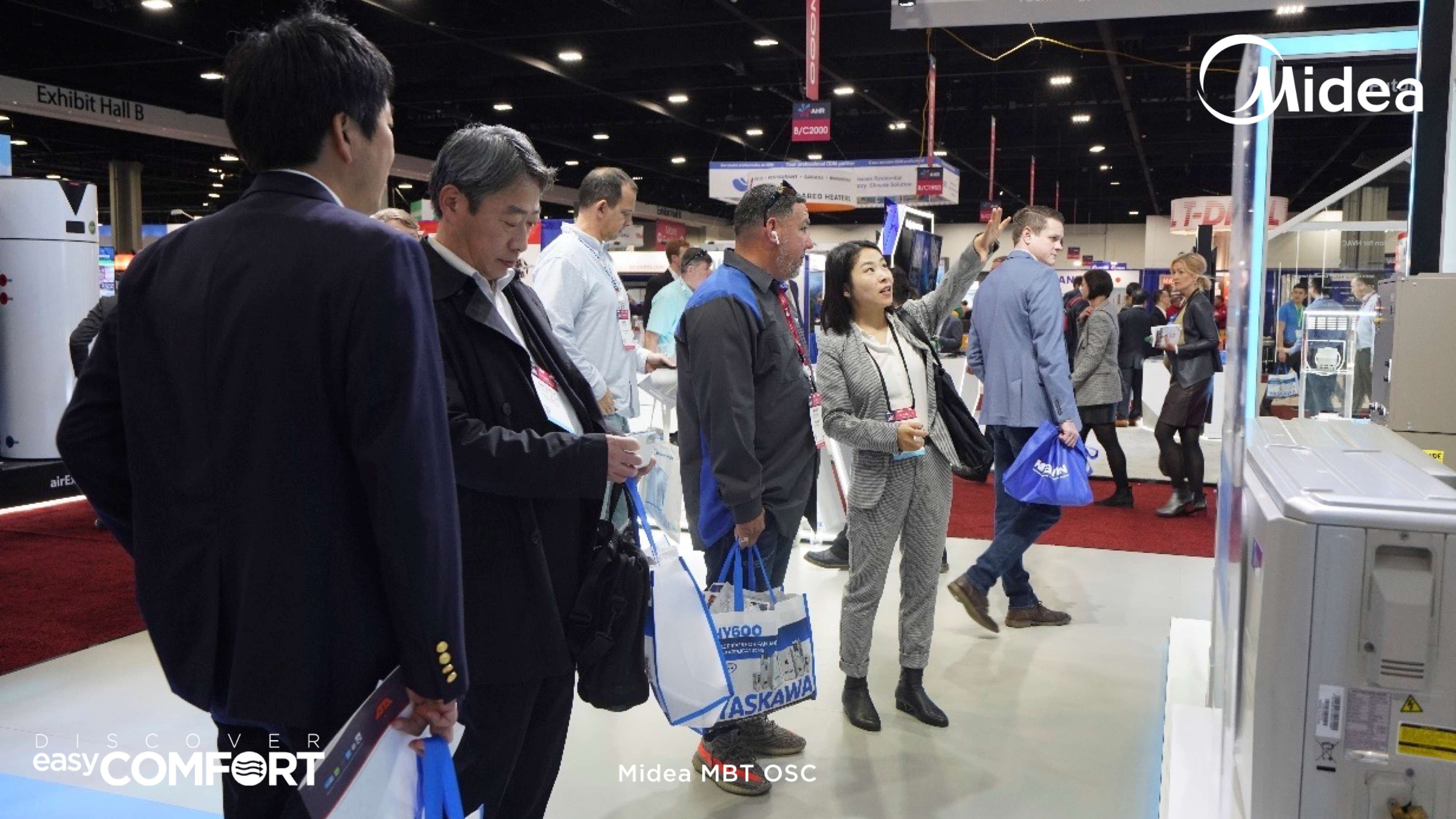 As a world-class industrial exhibition, on the first day of the exhibition, Midea Building Technologies has attracted visitors, potential clients, industry partners and industry media from North America, Latin America and other regions to the booth and learn about products.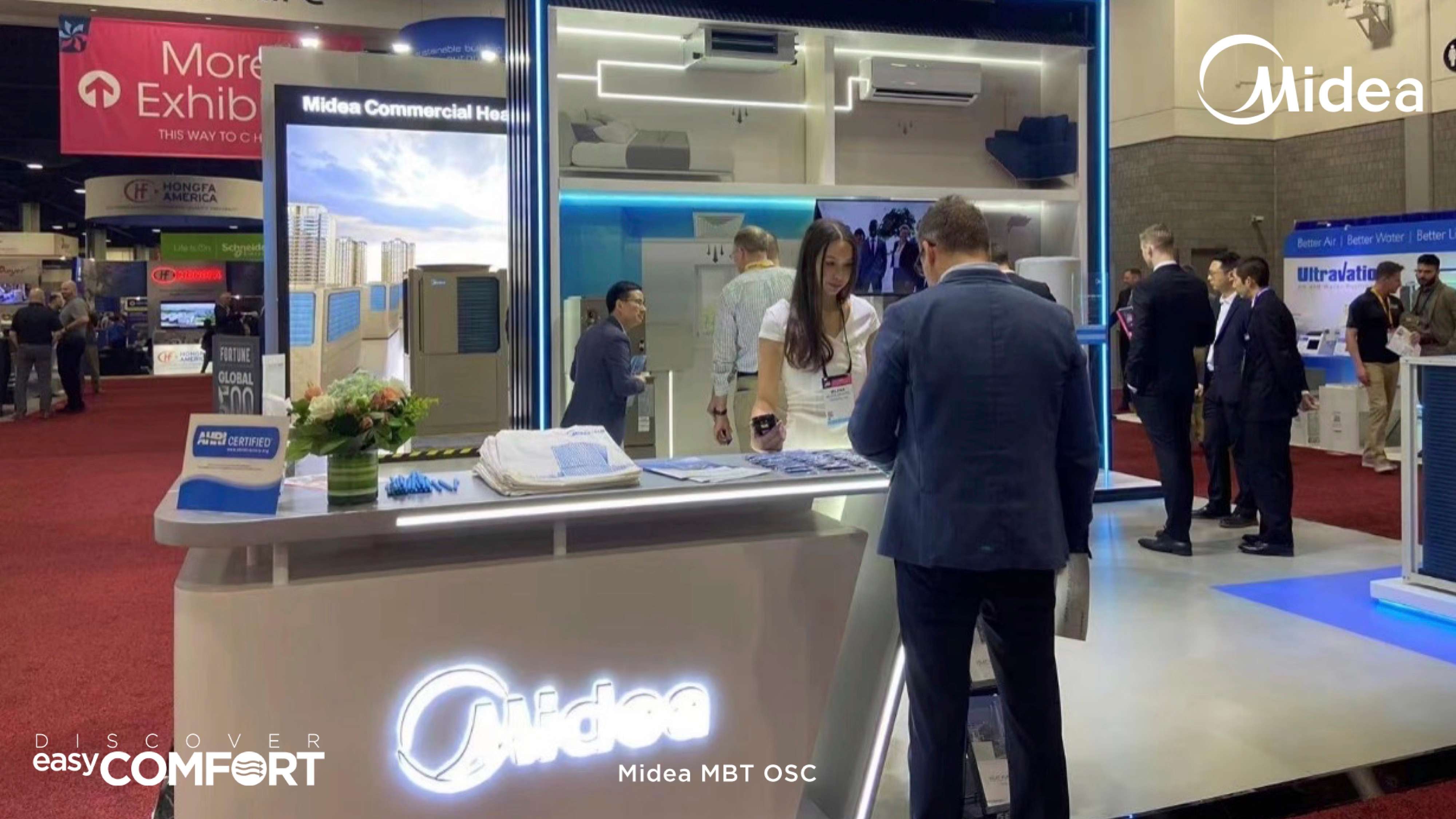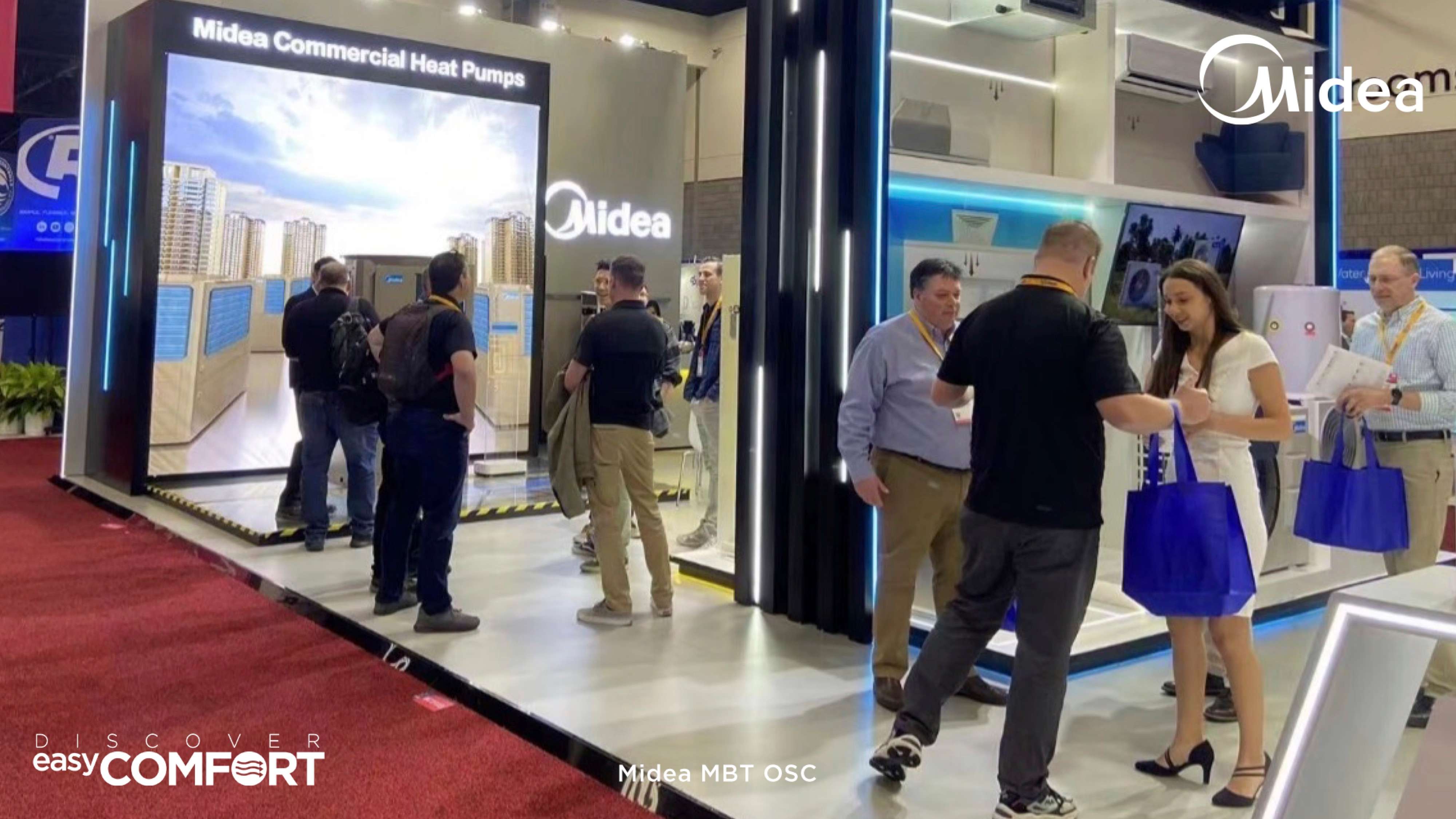 Midea Building Technologies will continue to increase investment in product research, explore user needs, to provide more products that fit with the market needs. At the same time, Midea Building Technologies will continue to upgrade the energy efficiency of products and develop low carbon products to contribute to the achievement of global carbon neutrality goal.