From September 12-14, Midea Building Technologies presented its latest MCube thermal management products at RE+ in Las Vegas, bringing stable, reliable, and energy-efficient solutions to the North American market.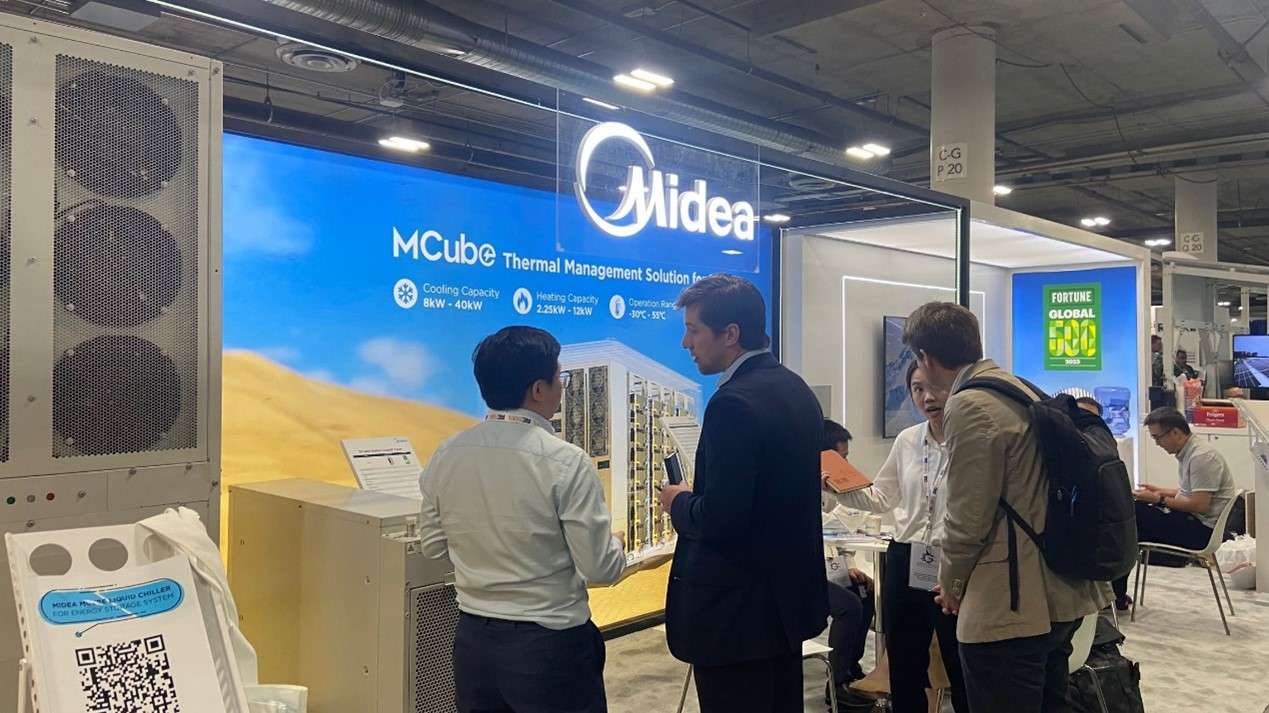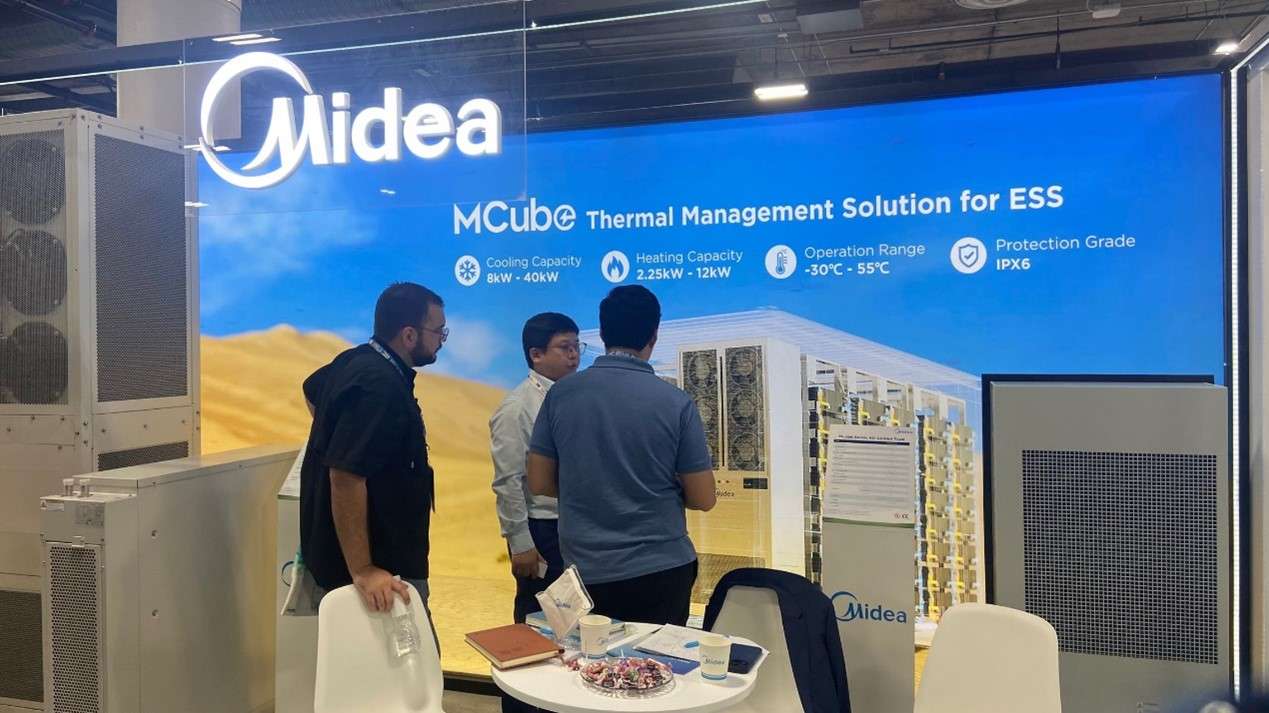 Organized by the Smart Electric Power Alliance (SEPA) and the Solar Energy Industries Association (SEIA), RE+ is the largest trade fair in both North America and the world for the solar and energy storage industry. It is also one of the industry's most influential international events. This year, the scale of the exhibition has grown once again, attracting 1,301 exhibitors and leaders in the clean energy industry.
The exhibition saw Midea presenting its latest MCube Liquid Chiller and MCube Air Conditioner for Energy Storage System as a thermal management solutions. Midea products, which boast impressive stability and reliability, superior energy efficiency, and easy installation, attracted crowds of visitors and clients to the Midea booth.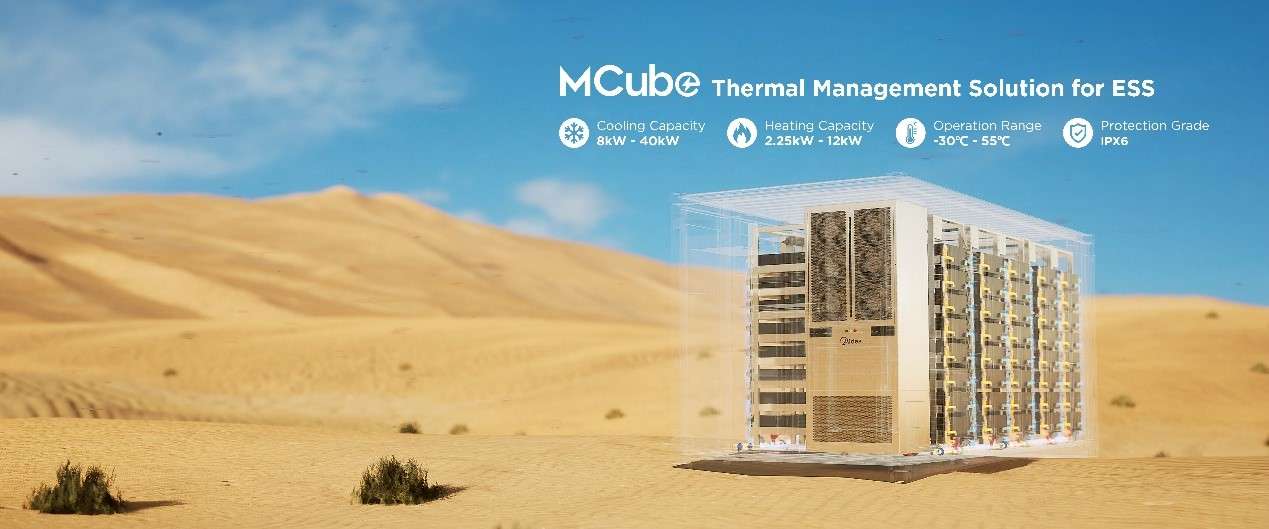 Midea MCube Liquid Chiller for Energy Storage System has the capability to reliably operate in harsh conditions, ensuring the safety of energy storage containers in environments with low temperatures, high temperatures, high saline, high humidity, thunderstorms, high altitude, and sandstorms. It has passed through rigorous industry testing verification and is certified by both UL and CE. In terms of efficiency, the chiller adopts full inverter intelligent control technology that offers a 2.7 energy efficiency rating. A free cooling system enables it to realize partial free cooling in 5-15°C environments and complete free cooling when the temperature is below 5°C.
Similarly, the MCube Air Conditioner for Energy Storage System is also capable of handling a wide range of climates and environments. The unit stably operates in ambient temperatures from -30°C to 50°C, with an IP55 protection rating to ensure its reliability. In coastal climates, its C4-H salt protection standard configuration and C5 grade option enable an impressive performance in high saline and high humidity environments.
In recent years, the energy storage market in North America has continued an upward trajectory with an ever-increasing installed capacity. Nevertheless, a high market barrier, a result of stringent certification standards, remains. Midea Building Technologies has established an R&D team with over 1000 professionals that is driving constant breakthroughs in key technologies. The team provides the top technology element necessary to satisfy the North American energy storage market and is expected to drive development in both North American and the world's energy storage industry.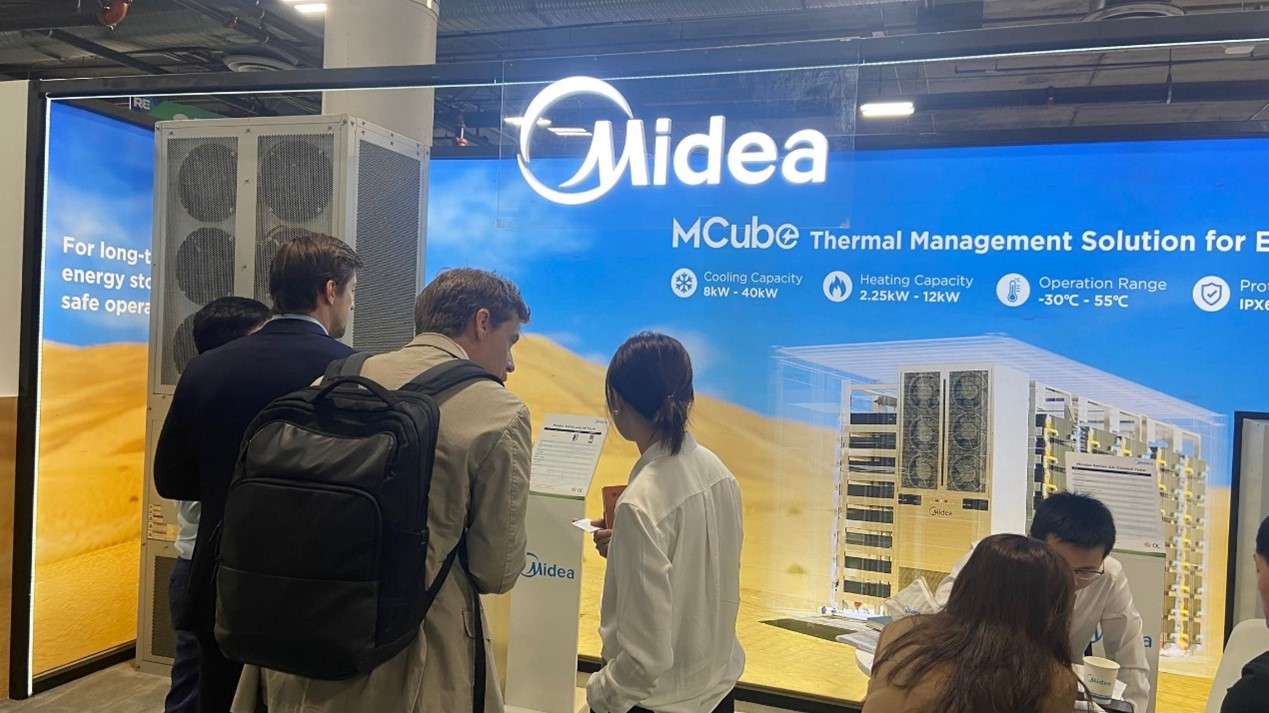 The global consensus toward carbon neutrality makes clean energy an important force that advances sustainable development, leading to an inevitably skyrocketing global energy market. The exhibition provided a platform for Midea Building Technologies to demonstrate the competitive advantages of its energy storage thermal management products, reflecting the brand's strong support for the energy storage market. Midea Building Technologies will continue to empower the renewable energy industry with better products with a commitment to R&D, with the aim of constructing a future that is more green, and more sustainable.