After four months of intense competition, Midea announced the final list of winners for the 3rd Midea International HVAC Design Contest. Indonesia's "MMP Tower" project emerged victorious among the 183 entries from 8 countries for its excellent project design and impressive presentation to secure the Golden Pencil Award. Other recognitions included the Silver Pencil Award, the Bronze Pencil Award, the Excellent Design Award, and the Design Expert Award.
First launched in China since 2002, The Midea International HVAC Design Contest has received over 70,000 design entries since its initial inception, making it one of China's most anticipated HVAC design competitions. The international leg of the competition, introduced in 2021, now extends its influence across Asia-Pacific, the European Union, the Middle East, and Latin America. Since opening the 2023 edition of the contest in May, Midea has hosted kick-off meetings in eight countries and regions including Malaysia, Indonesia, Vietnam, the Philippines, Qatar, the UAE, Georgia, and Mexico, attracting over 600 participants. The event has been more than a competition; it is also a festival for HVAC designers, professionals, and students.
To further expand upon the global influence and authority of the competition, the 2023 Midea International HVAC Design Contest invited experts from 7 countries to establish an international jury, who traveled to Chongqing, China on September 25 for the final assessment. Entries were scored in terms of technical details, system design, work authenticity, and time validity. The judges also encouraged innovation and sustainability by evaluating the entries' energy-saving reports and awarding extra points to works with green building certifications, a BMS system, or a BIM model.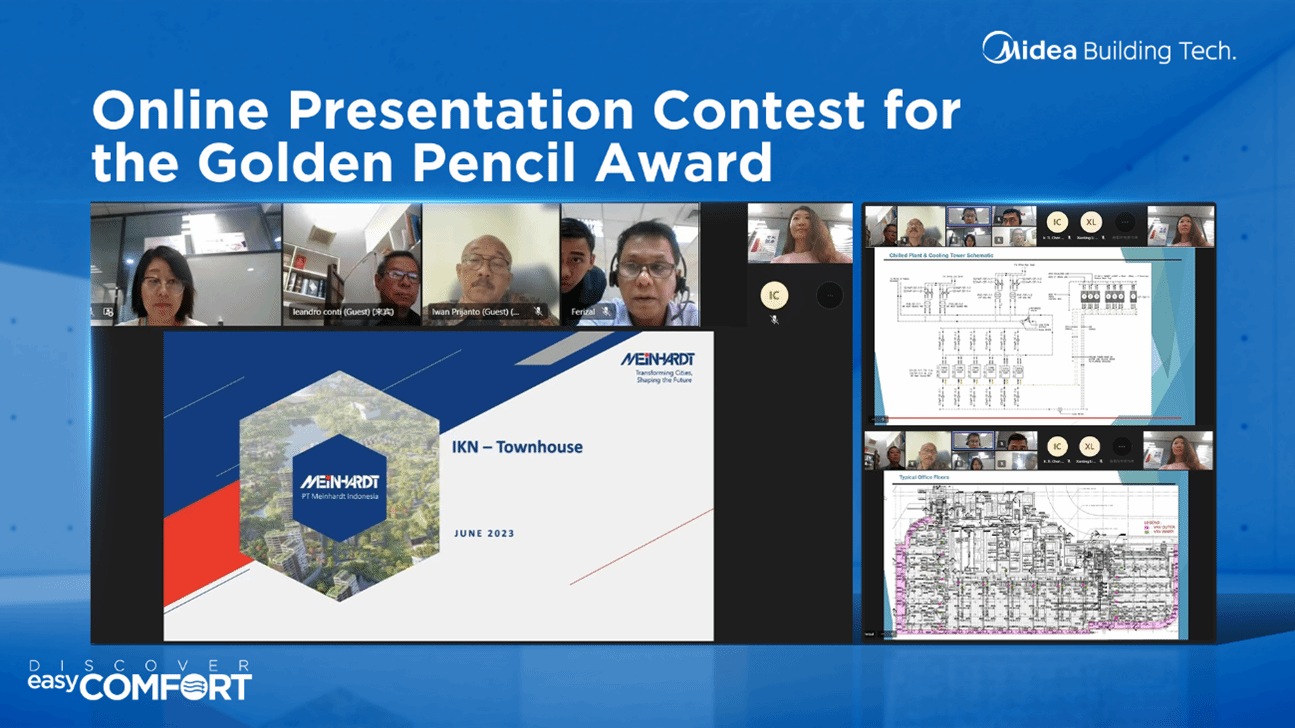 An additional interview stage was added to the final assessment for this year's contest. The top three candidates were required to deliver an online presentation of the entries to demonstrate a more comprehensive overview of their design philosophies and functionality. 41 entries acquired prizes at a national level, with Vietnam as the biggest winner with 17 awarded entries. The international jury also granted 22 entries with prizes. A global awards ceremony has been scheduled for November in China, which will see the international jury and top three winners attending.
Themed "Ensoul Building", this year's competition has put great emphasis on "building is the carrier of life, and life is the soul of building". The award-winning works, with innovative designs that organically integrate life and building, have implemented the concept of sustainability while simultaneously providing a benchmark for the green, energy-saving, and intelligent development of the HVAC industry. 
The establishment of the International HVAC Design Contest enables Midea Building Technologies to build an important platform for industry innovations and low-carbon development. The competition has encouraged the improvement of industry technologies and concepts while training and recognizing design talents with a global mindset, introducing strong momentum for sustainable and intelligent growth in the global building sector.