With the growing prevalence of low-carbon living, the social trend of consumption upgrading, and the rapid development of emerging technologies such as artificial intelligence and the Internet of Things, the VRF sector is seeing a wave of new market opportunities and technology upgrades. Midea Building Technologies has long been committed to driving innovation in the VRF field to promote energy-efficiency, comfort, and scenario-based intelligence in products. And we aim to construct a green and low-carbon architecture ecosystem and enhance the intelligent experience of customers. 
As a leading brand in the VRF industry, Midea Building Technologies launched the new generation V8 Series VRF as a benchmark of energy-efficiency and comfort in the field. From the conversation with senior engineers who are responsible for the core development of V8 Series VRF, this article dives into the details of this groundbreaking product, uncovering everything from breakthrough innovations and low-carbon energy efficiency to intelligent digitization and more.
Innovation and Breakthrough
According to Robin Luo, GM of DX Product Company of Midea MBT, Midea not only listens closely to customers, but is also heavily involved in innovation, that's why we can achieve core breakthroughs in the market.  "The V8 Series VRF breaks the traditional confines of environmental and operational quality," Luo says. "We realized the linkage of the most complete sensors and background data in the industry to solve the problems in operation for customers in real-time."
Poisson Zhou, R&D Director of Midea MBT's DX Product Company, says that compared to the previous generation of products, the V8 Series VRF makes breakthrough innovations in terms of improving air quality in the diverse scene of modern architecture. "We have developed 12 categories of indoor unit products to handle the different air demands of specific scenarios," he explains.
Shin Jung Yong, Chief VRF Intelligent Control Expert of Midea MBT, adds that the V8 Series VRF is "a complete differentiation" from previous control systems. "Its NGC (next generation controller) realized value-chain through maximization of usability, space-optimization, and scalability," he says.
Development and Challenge
Jacky Wang, R&D Director of DX Product Company of Midea MBT, tells that the whole development phase lasted 54 months and about 160 senior engineers were involved in the process. "We have challenged and completed many tests that have never been carried out in this industry, such as 60 ℃ high temperature for stable operation without shutdown, -20 ℃/90% relative humidity environment operation and other extreme tests," he recalls. "We also verified that our V8 design can meet the system's operation in various unpredictable climatic environments around the world."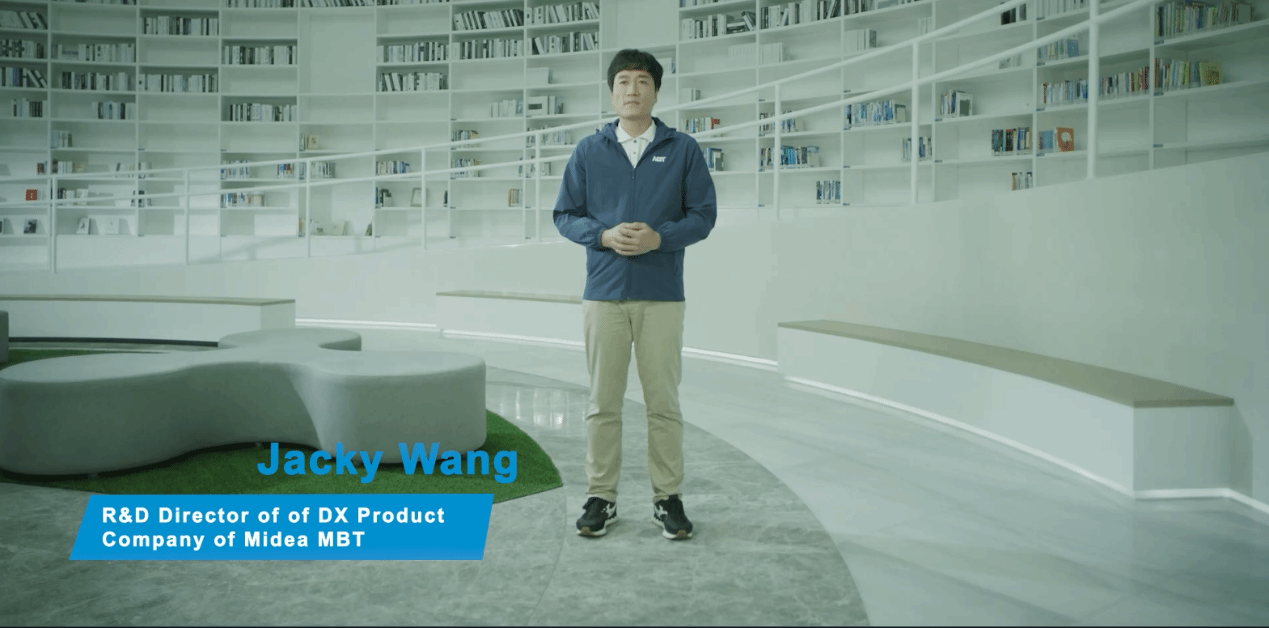 As a work of sincerity by Midea Building Technologies, the V8 Series VRF is the creation of the project team's engineers, who worked fearlessly in face of challenges to develop the next-generation VRF that breaks boundaries.
Leading a Low-Carbon Future
Under the background of the global commitment to low-carbon, innovations in energy saving and emission reduction have become the market focus of VRF systems, presenting a higher demand for VRF product standards. In response to this new trend, Robin Luo mentions that V8 Series VRF will realize energy partition, unlike previous generations which can only attain temperature partition. "We will realize a concept called full life cycle energy saving in this generation of VRF," he says. "It will provide a perfect and comfortable environment for customers in terms of temperature, humidity, airflow and cleanliness."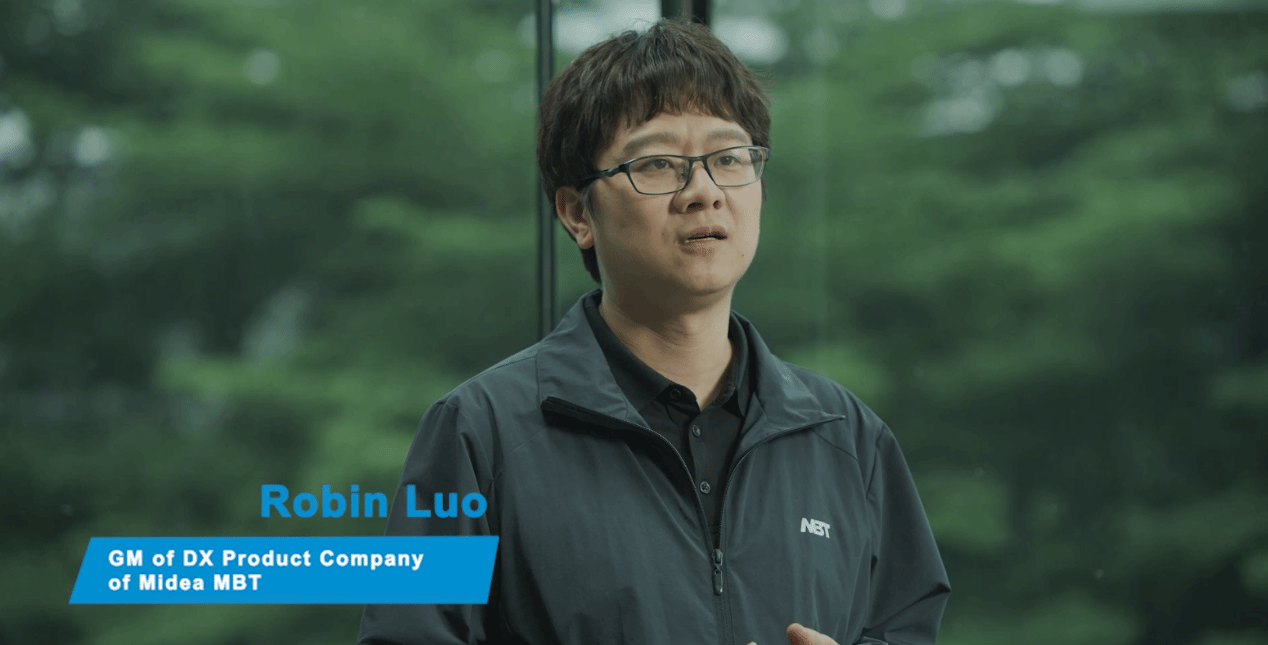 As the engineer chiefly responsible for indoor units, Zhou mentions that he is particularly satisfied that all V8 series of indoor units adopt the third generation of digital fans and DC pumps, which can help with energy-saving. "Digital DC fans are combined with Model Predictive Control (MPC) of building load, which can achieve great energy efficiency through lower air output, in addition to energy saving at the component level," he says.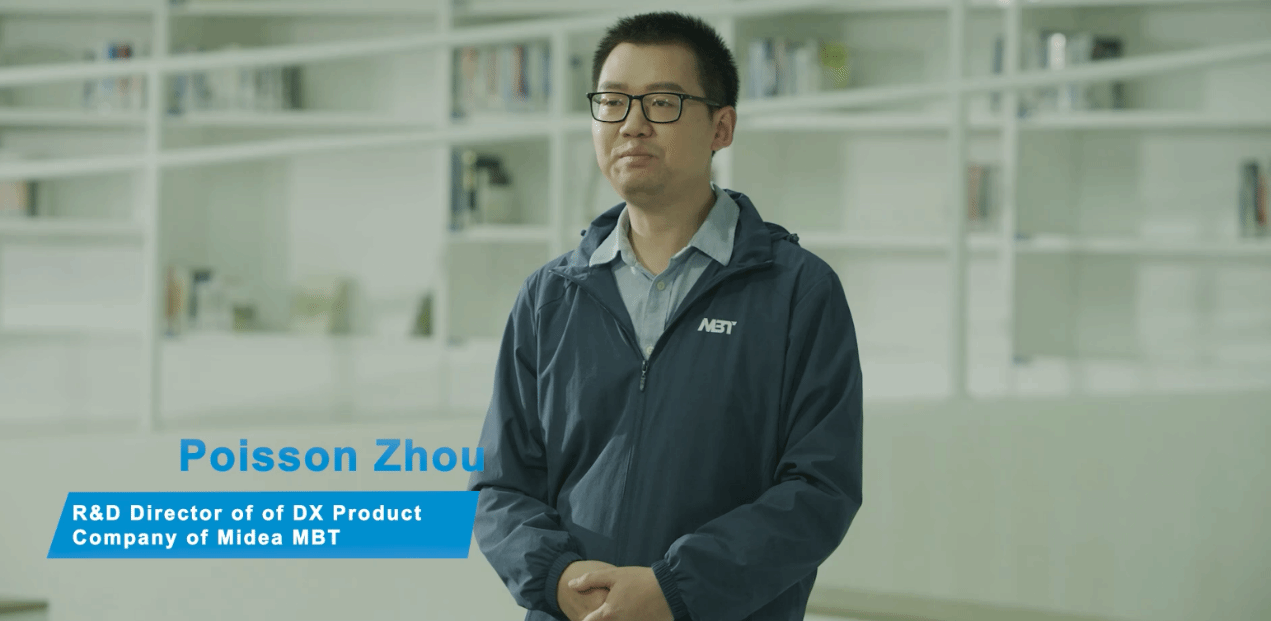 Digitalization and Intelligence  
The application of digital and intelligent technology in the V8 Series VRF is also a major highlight of the product. According to John Wei, Director of Technical Platform of Midea MBT OSC, Midea will launch three digital solutions to our partners - Web Based Design Tool, BIM (Building Information Modeling), and Airflow Simulation Software. Through accurate load calculation, cloud storage, information digitization, visualized integration of building information and more, the digital solutions will further promote energy saving in construction, improve the efficiency of equipment installation, operation and maintenance, helping customers operate more efficiently and sustainably.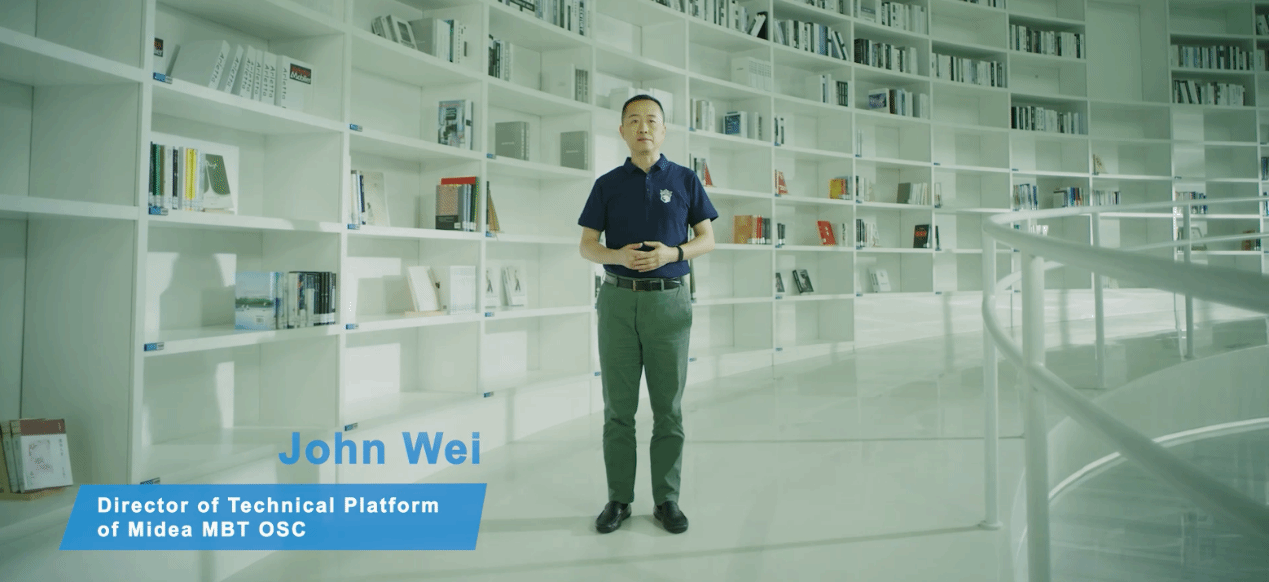 Shin Jung Yong adds that the newest NGC will realize customized service by applying more than 20 algorithms, such as the most suitable driving algorithm, inefficient detection algorithm and energy reduction algorithm, to the user operating environment of the air conditioner. "Providing customized service would be the greatest benefit to our customers," he says.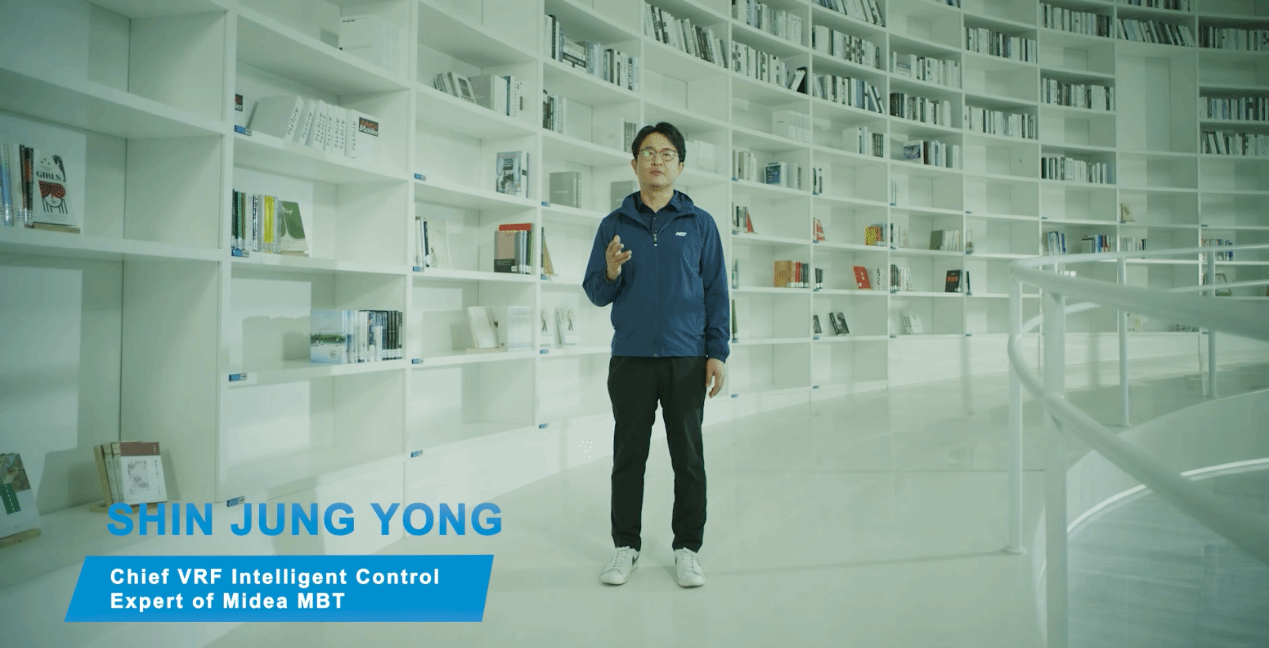 Intelligence, low-carbon, and high efficiency have become the inevitable trend for the future development of building technology. As the next-generation product of the VRF industry, V8 Series VRF breaks the boundaries of quality, design and management. Midea V8 helps redefine the VRF category in the era of carbon neutrality and is committed to creating more and greater value.
Midea Building Technologies will continue to break the shackles of tradition, aiming to empower the industry with innovation and create a new future for smart, energy-saving, and low-carbon architecture.