Carbon neutrality has become the key to a new round of global technological and industrial revolution in the face of climate change. An accelerating transition to green and low-carbon buildings presents new market opportunities for the VRF industry. China's "double carbon" policy is also putting forward higher requirements for VRF systems – brands must consider ways to break through the pain points of reliability, energy efficiency, and system intelligence to realize energy-saving throughout the whole VRF life cycle and to emerge as victors in the global market.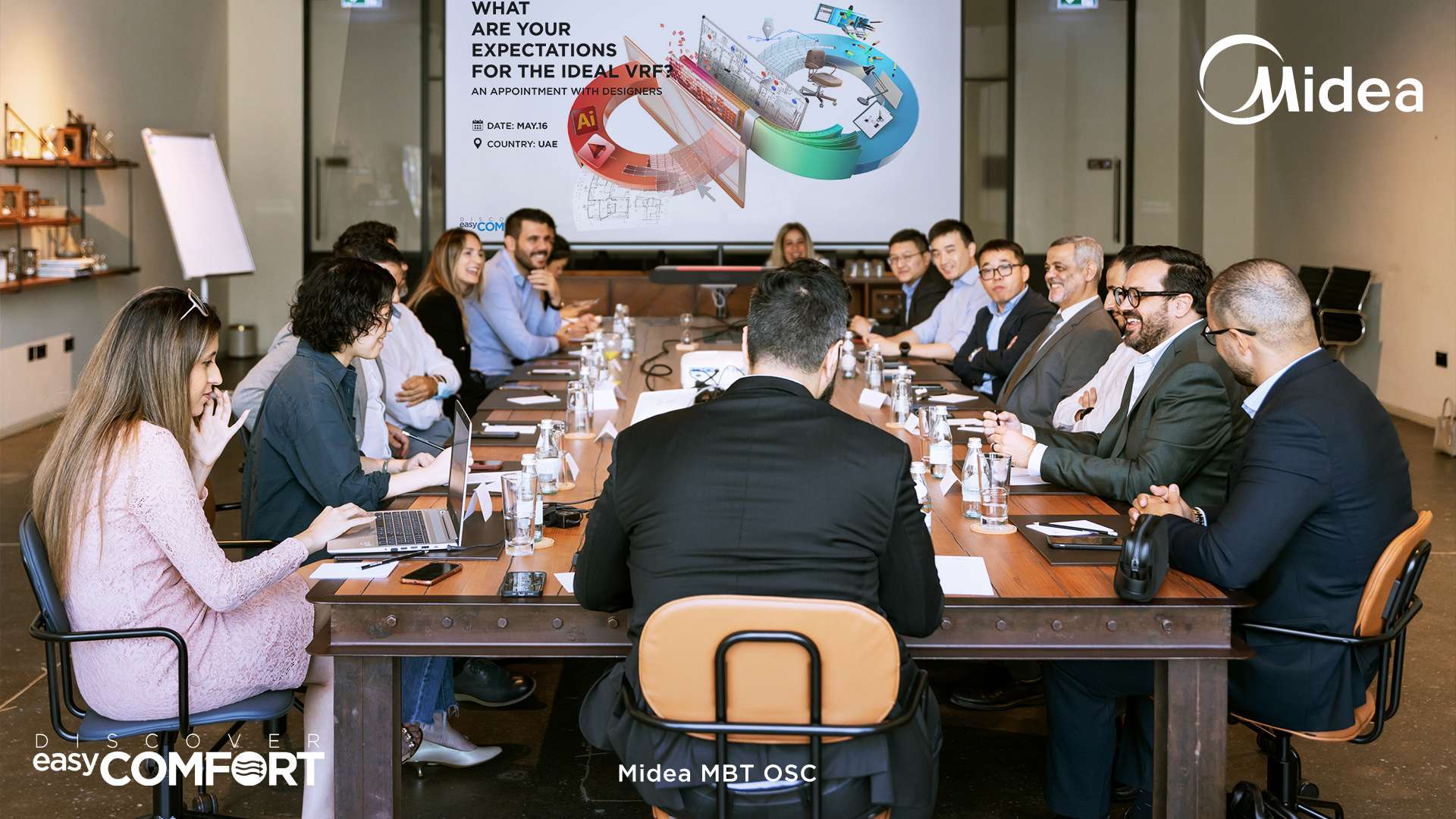 A Focus on Industry Pain Points
In search of VRF technology breakthroughs and to further make sense of VRF pain points, industry experts from China and other countries such as UAE, South Africa, Georgia, Vietnam and Malaysia gathered to discuss the current issues that exist in VRF application.
Vilen Khachatryan, an installation manager from Armenia, points out that one of the most difficult processes in installing the VRF system is the wiring of the communication cable, with the wiring between the internal and external units most prone to errors. For traditional VRFs, once a fault occurs, it is more difficult to troubleshoot and repair. Jaco Nel, an engineer from South Africa, adds that minor changes to the installed system can become extremely expensive and time-consuming.
Other concerns about VRF size, and the location of ODUs, surround the usage of VRF in high-rise buildings, which has room for improvement. In addition, the lack of high efficiency and professional technicians are also factors that limit the development of the VRF industry.
Seeking for VRF Product Upgrades
Industry experts expressed their expectations for the ideal VRF in the aspects of intelligence, energy efficiency, and net-zero emissions.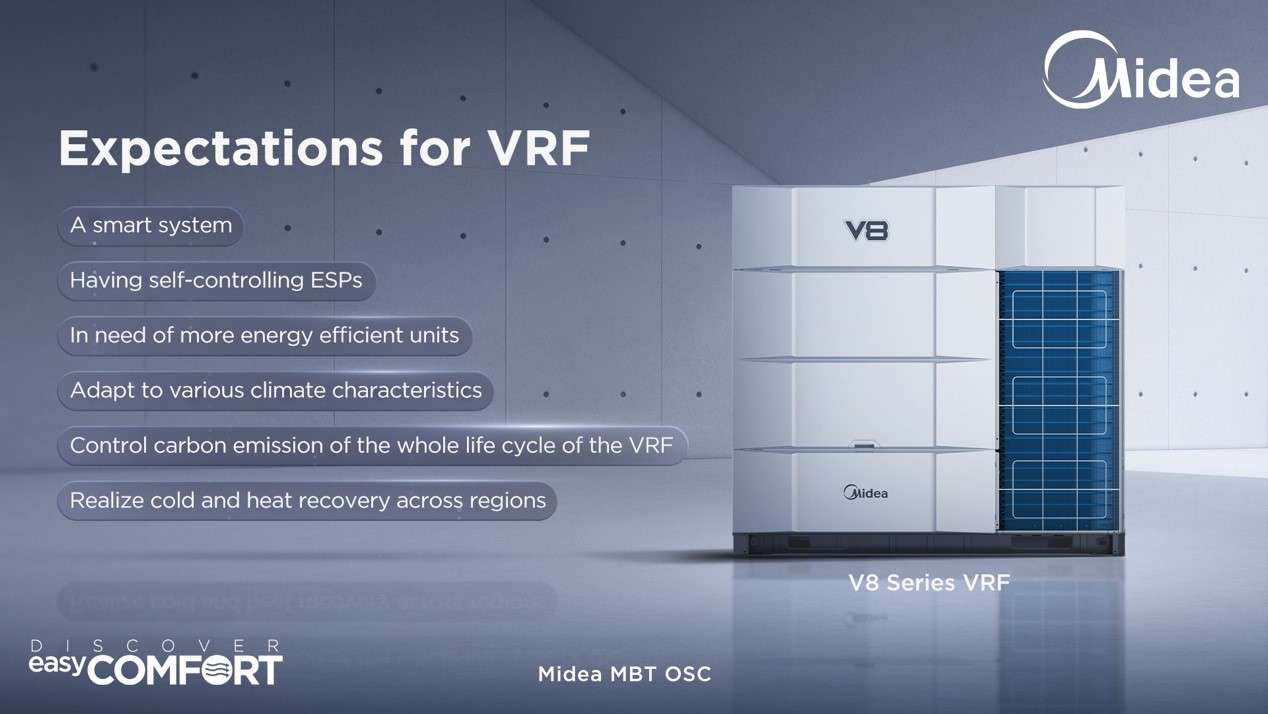 "The ideal VRF should be a smart system that can control and supply cooling in an efficient and intelligent manner, solving IAQ issues and providing proper comfort and fresh air," says Jad Botrous Bsaibes, a manager of energy-saving solutions. Meanwhile, Syed Aijaz Ali Rizvi, a head of mechanical engineering from the UAE, points out that "the system should be having self-controlling ESPs, so that it can reduce the noise as well as the airflow." Gagik Gardyan, a technical manager from Armenia, proposes the need for a mobile control system. "If I no longer have to carry a laptop on the roof and in a thousand awkward places, and the smartphone is enough, then things will be much easier," he says. "That will be my favorite feature." Hassan Younes, Co-CEO & Founder of GRFN, wishes to see more in terms of IoT. "The point is the IoT of things, with the connection having more sensors," he says.
Chinese experts offered their insights and expectations in regard to VRF energy efficiency. Xiangyang Rong, HVAC Chief Engineer, expressed that VRF systems should further improve efficiency and adapt to the characteristics of various climate regions. Senior Engineer Lin Liang suggests calculating the carbon emission of the whole VRF life cycle to play a more important role in carbon emission calculations on a societal level. Chief Engineer Weiwei Shou voices out his desire to see VRF systems that can realize cold and heat recovery across regions.
Several experts indicate their hope to see a product with a "self-diagnosis" function in the face of repair difficulties in existing VRF systems. "In the event of malfunction, the system can send the signal to the FM and take action to solve and repair the issue before it causes damage."
Midea V8 Series VRF Addresses Pain Points with Innovation
The official global launch of Midea Building Technologies' next-generation V8 Series VRF has brought a technical breakthrough to the market with its many pioneering technologies, directly addressing the existing industry pain points.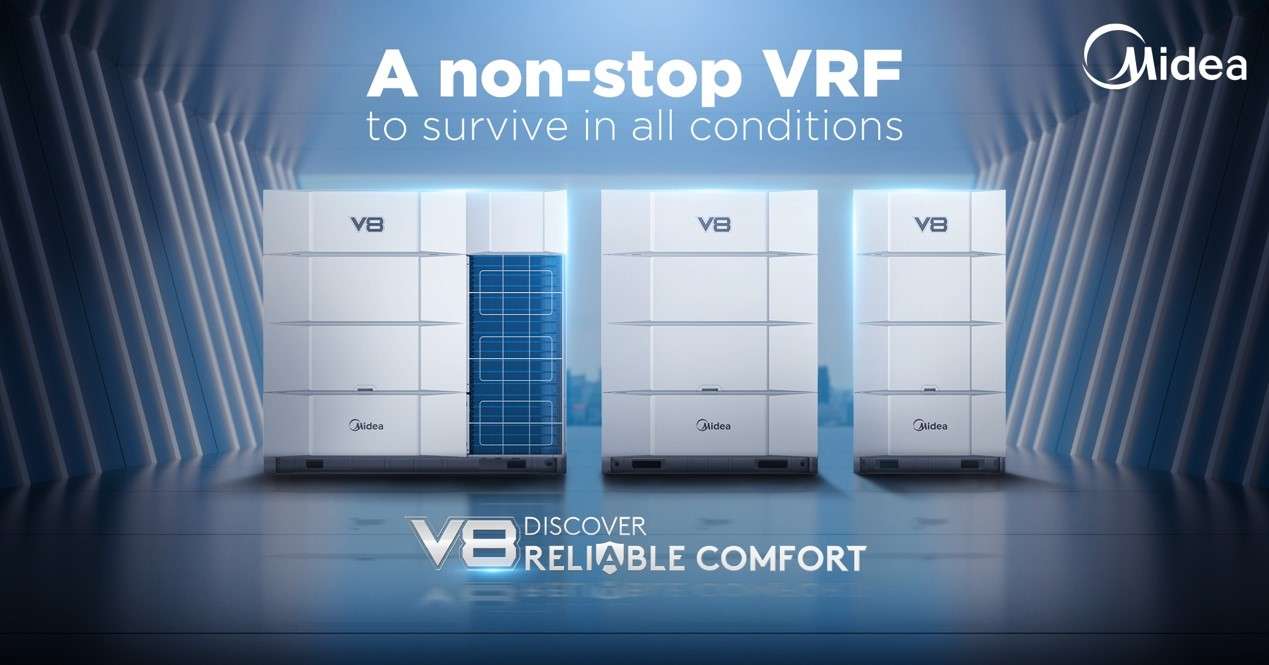 To handle the challenging process of communication cable installation, Midea self-designed chip technology (HyperLink) realizes an arbitrary connection topology in addition to the traditional wiring, including tree connection, start connection, and ring connection. Flexible wiring reduces installation difficulty, improves installation efficiency, and does not require a full system diagnosis in case of operation failure, achieving convenient operation and maintenance.
Regarding difficulty in failure detection and high maintenance costs, the V8 Series VRF is equipped with 19 sensors (SuperSense), the most comprehensive range of the industry. The IoT cloud platform realizes real-time monitoring of operational data to provide instant proactive after-sales service and shorten average repair time in case of failure. Multiple backup technologies also help guarantee the continuous operation of the VRF system.
In response to outdoor spaces that are growing smaller, Midea V8 Series VRF introduces combinable side-discharge series in its outdoor units which can reduce footprints and adapt well to various decoration designs. On the energy-saving and efficiency front, the system carries out energy partition and introduces the concept of whole life-cycle energy-saving, a professional solution empowered by technology.
Midea V8 Series VRF is equipped with medium static pressure air duct machine that self-adjusts to duct length and filter screen resistance, to further improve indoor air quality and strengthen the experience of comfort. This allows the product to automatically adjust air volume to maintain comfortable air delivery. In addition, the system provides safe and high-quality indoor air delivery through efficient plasma sterilization technology.
With global CO2 emissions reaching an all-time high and the inevitable trend of carbon neutrality, Midea V8 Series VRF brings development to the VRF industry with innovative technologies. Midea Building Technologies will continue to use market demand as guidance and commit to innovating technology, improving product quality and empowering the industry's development for a net-zero future.