This year, Midea provided green and low-carbon HVAC solutions to Qatar's first carbon-neutral venue, setting the stage to showcase Midea products. From record-breaking cable-net structure to surrounding facilities, Midea premium technologies are also taking on the global stage!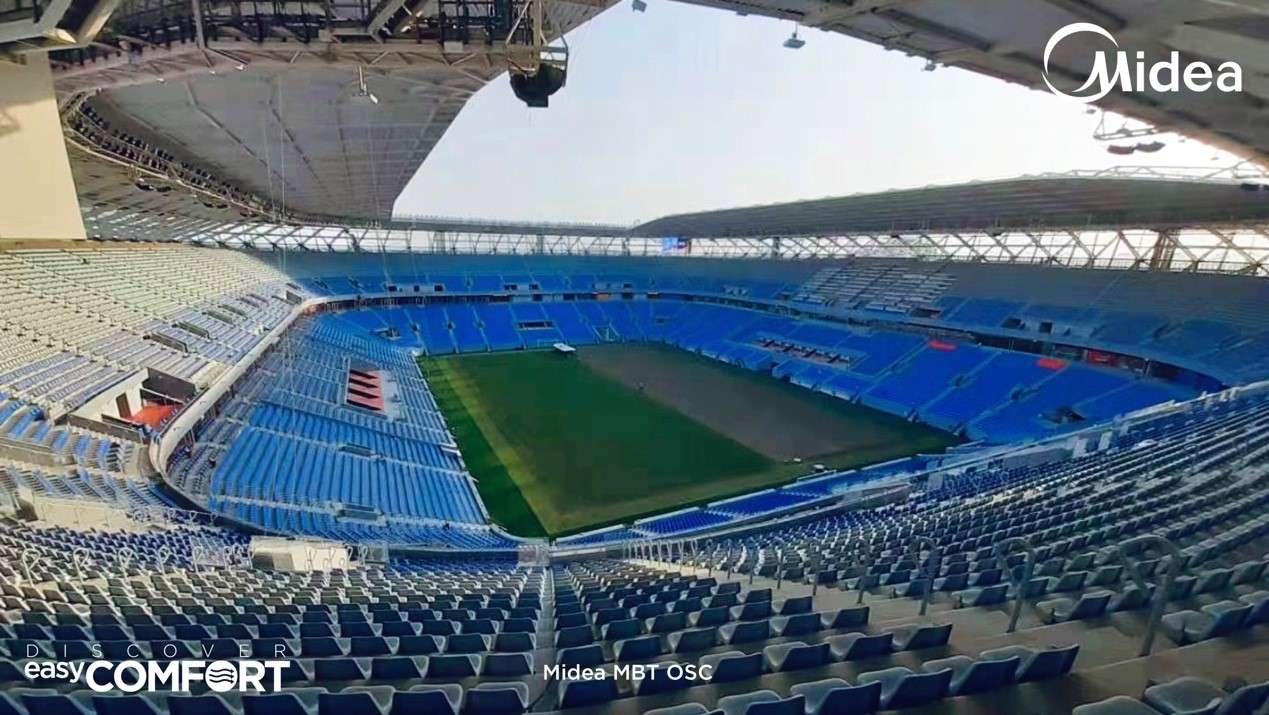 With a capacity to hold over 40,000 spectators from all over the world, the stadium requires a HVAC solution that is not only stable and reliable, but also one that is low-carbon, green, and meets sustainability goals. The carbon-neutral architecture, one of Qatar's largest, saw extensive use of smart and green technology in its construction and operation. One example is the energy-efficient systems and solutions that can adapt to the Qatari heat, provide precise temperature and humidity control, and lower carbon footprint.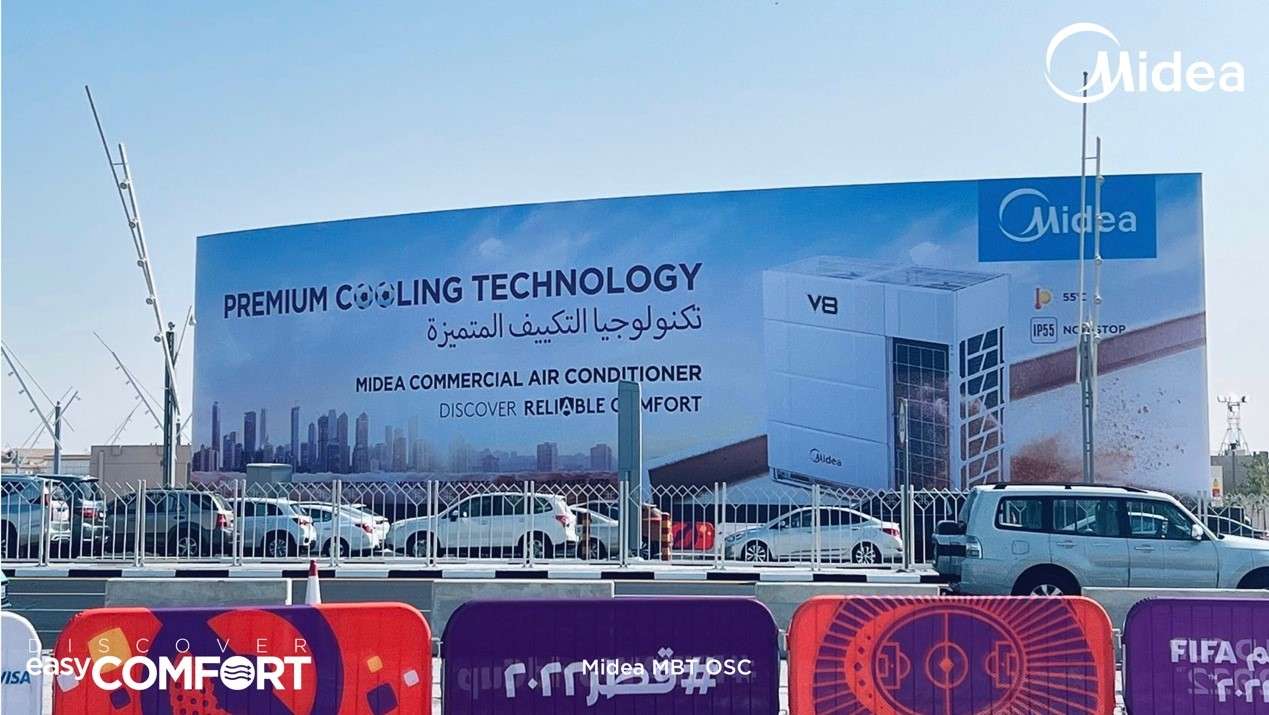 As a leader in green HVAC solutions, Midea Building Technologies has demonstrated the extraordinary appeal of "Made Intelligently in China".  Several stadiums have been equipped with Midea's core products like VRF, Rooftop, and Packaged AC. Other locations that adopt Midea products include the security center, media center, and surrounding facilities.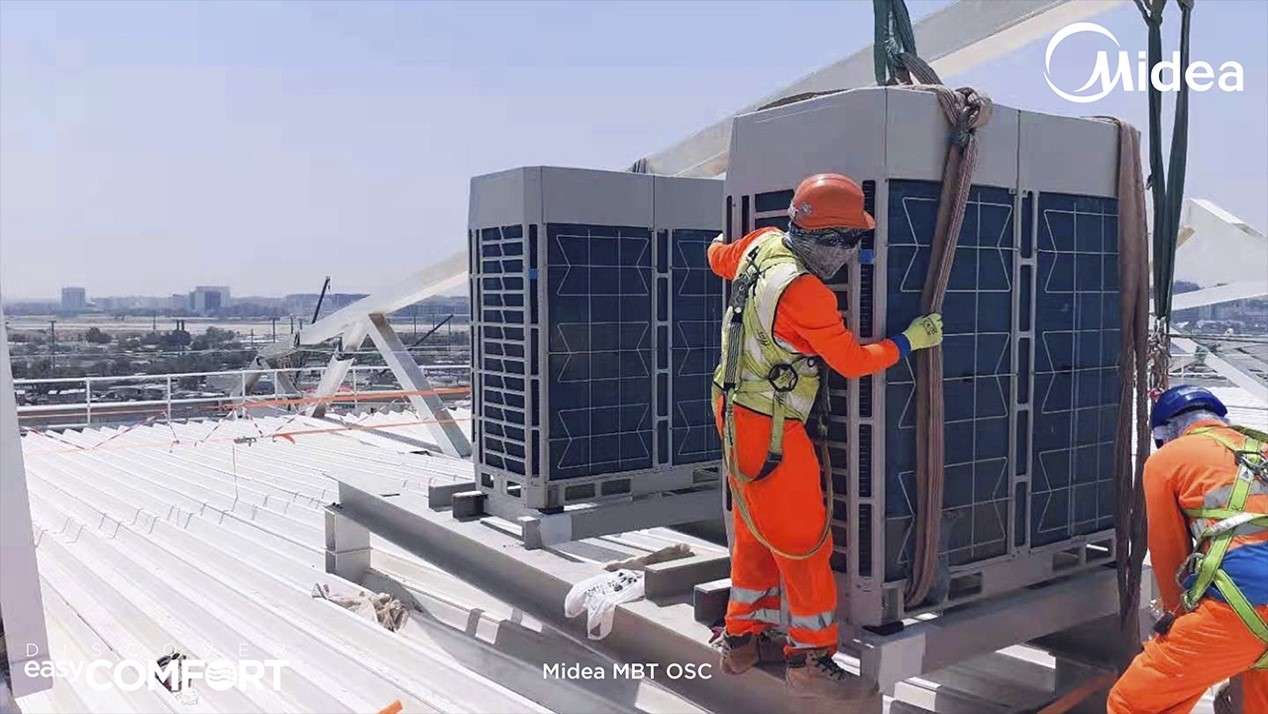 This is not the first time Midea Building Technologies has provided services for carbon-neutral tournaments. Since 2010, Midea has been delivering large-scale, carbon-neutral solutions to the world's big events. Time and time again, Midea tells the story of "Made in China" on the world stage and delivers the commitment to sustainability through action. The renowned moment, once again, allows Midea HVAC to shine on a global scale.
On another level, technological innovation and intelligent manufacturing are now reflecting the overall capability of Chinese manufacturing. By supporting top international events, Midea commits to further its technological empowerment through innovation, displaying to the world the upgraded strengths of "Made Intelligently in China".