According to the European Heat Pump Association (EHPA), 50% of heating needs in European countries will be met by heat pumps in 2024. Germany, which has second biggest heat pump demand after France, plans to install 14 million units of heat pump products. Heat pumps will come to Europe's rescue this winter, as the demand for green, energy-efficient heating surges in the wake of the energy crisis.
After a four-year hiatus, CHILLVENTA, the German refrigeration and heat pump exhibition returned to Nürnberg on October 11 and quickly became the center of attention for the Europe and global HVAC industry. Nearly 850 international refrigeration, air conditioning, ventilation, and heat pump companies took part in the 2022 edition of CHILLVENTA. Midea Building Technologies unveiled several major products that showcased the Midea's industry-leading and eco-friendly heat pump solutions to the European market, attracting a large audience for on-site consultations.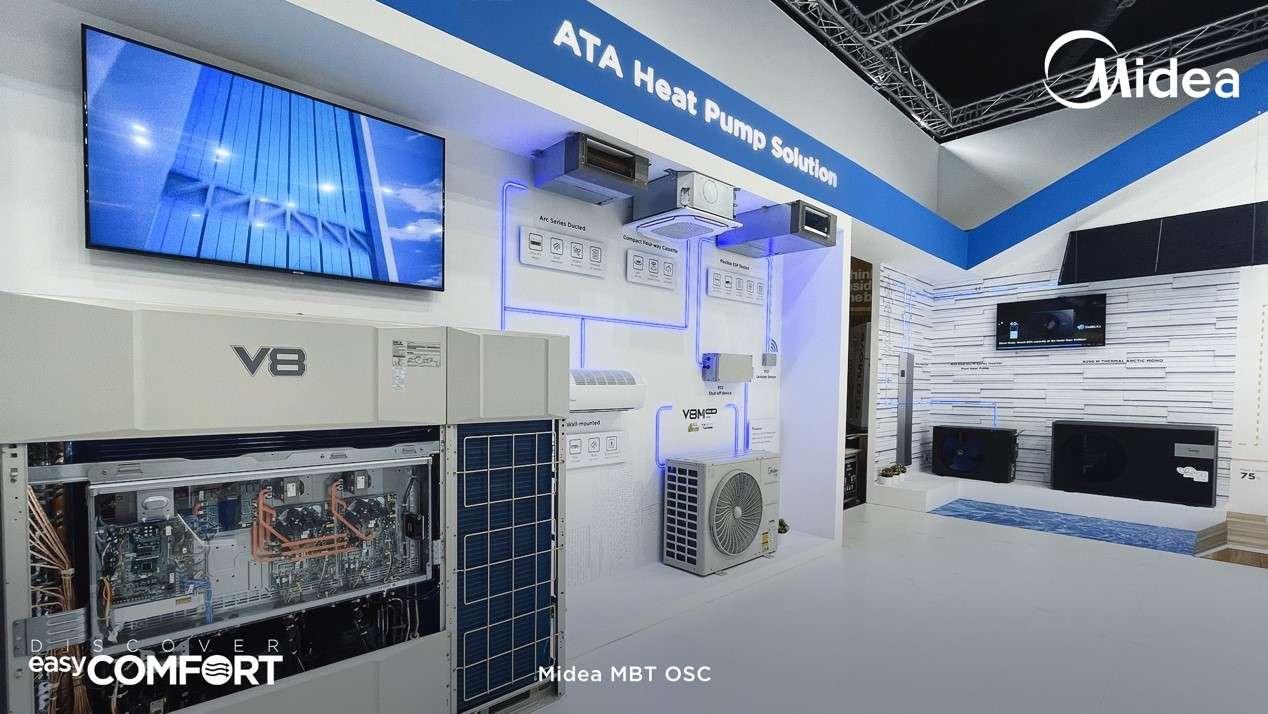 Midea Building Technologies, Midea Europe GmbH,and Midea RAC cooperated to  participate the CHILLVENTA 2022 together. Both ATW and ATA heat pump solutions from Midea were presented to better serve local market needs. The ATW solution included the M Thermal Split, M Thermal Mono, Commercial heat pump and the Pool Heat Pump, with the biggest emphasis introduced the R290 Mono and commercial heat pumps. The featured ATA solution consisted of Midea V8 and R32 Mini VRF. Midea integrates heating and cooling, floor heating, and hot water into one system and adopts low-GWP refrigerants R32 and R290, delivering comprehensive and holistic solutions.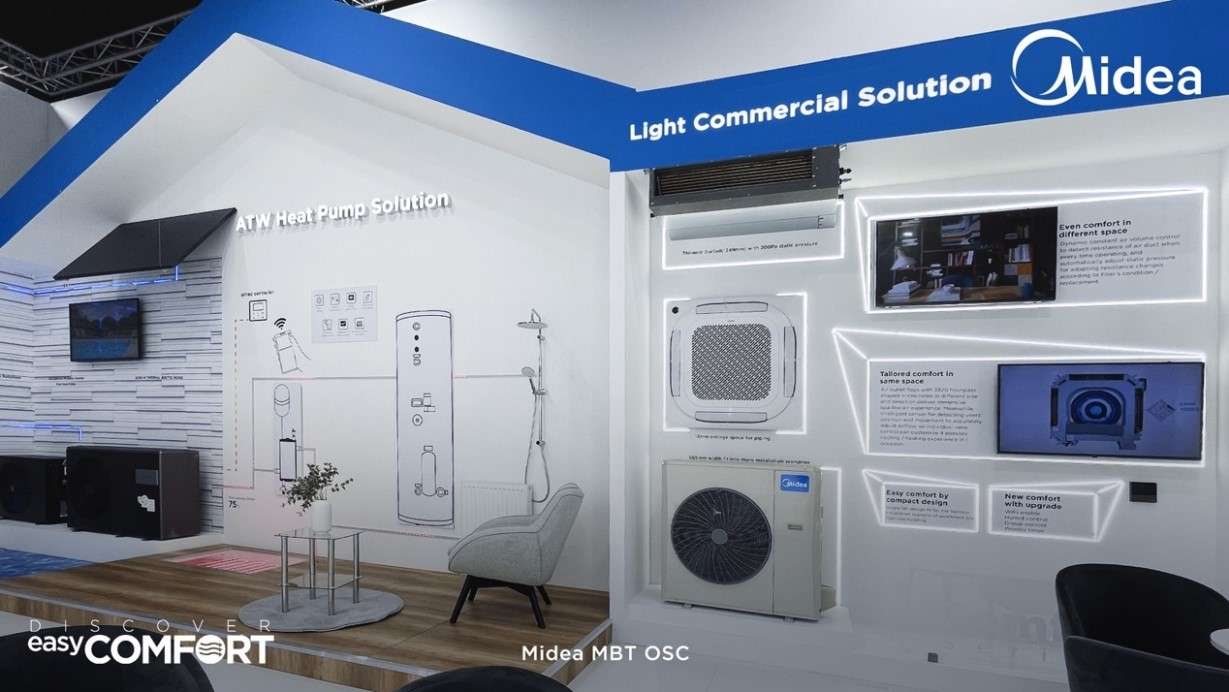 As the world's leading exhibition for refrigeration technology that gathers the industry-leading products and technology, CHILLVENTA is an important platform for the sector's top experts and businesses, as well as press, to discuss the latest trends and form connections.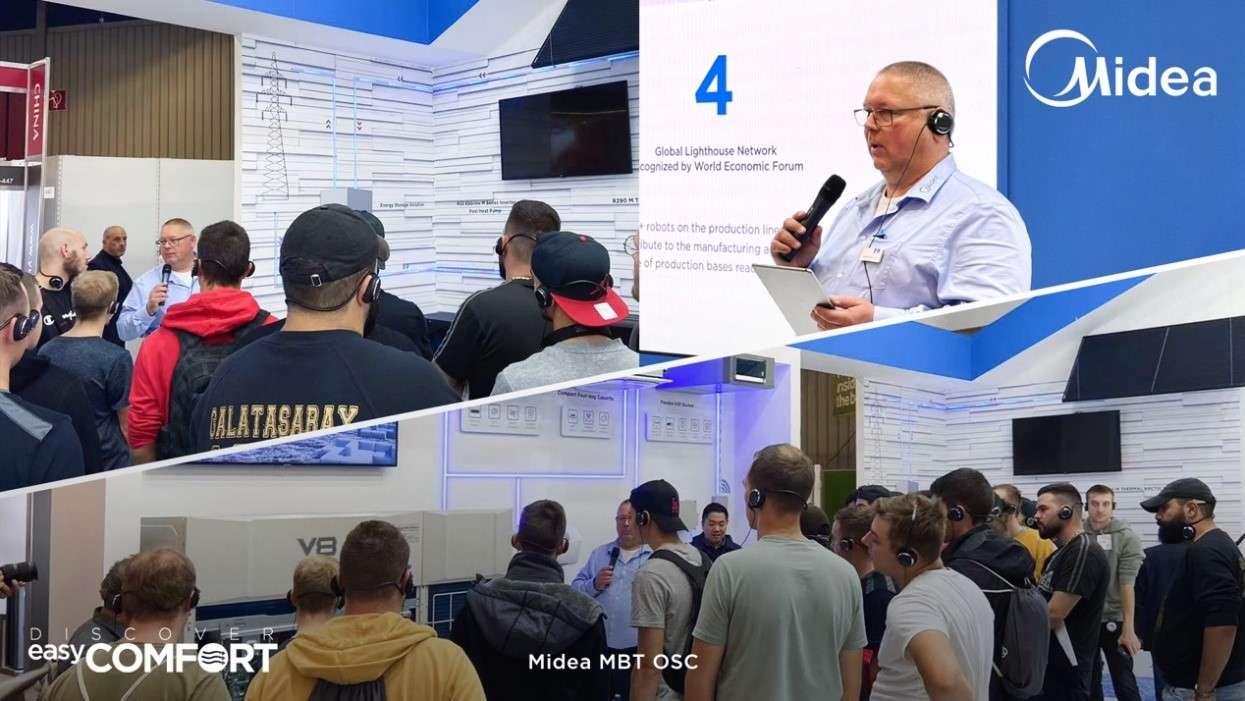 The debuting appearance of Midea Building Technologies attracted potential customers from Europe, Australia, Africa and other regions, as well as the coverage from German press on the first day of CHILLVENTA. The subscribers of Germany magazine had the opportunity to join a 3-day KK Guided Tour to gain a deeper understanding of Midea's low-carbon processes such as manufacturing, production lines, and technology application. The local HVAC industry associates were invited to participate in a training event which offered further insights into Midea's profile, product lineup and low-carbon & energy-saving solutions. Many visitors showed strong interest in the high efficiency and strong performance of the ATW and ATA heat pump solutions and were impressed by the path of green development of Midea Building Technologies.
Midea also exhibited the SGS-certified zero-carbon heat pump production line and the Midea Building Technologies Industrial Park project, the Silver Winner of the Melbourne Design Awards and gold-certified by both LEED and WELL.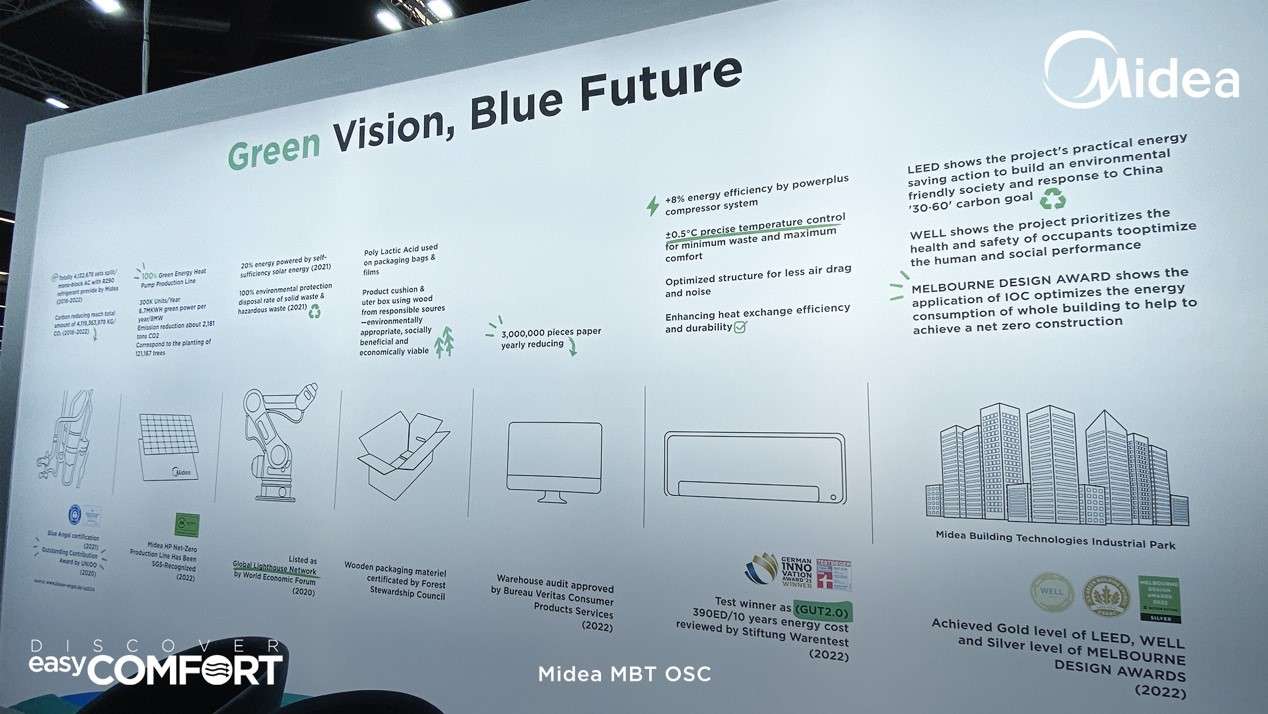 The energy crisis, and the needs to meet global climate goals, have accelerated the Europe energy transition. More efficient, eco-friendly and energy-saving heat pumps are now the top heating choice. In the face of such opportunities, Midea Building Technologies will focus further on investing in research and development, updating products in keeping with market needs, and driving net-zero production. Midea aims to provide the intelligent and low-carbon heat pump solutions to customers and introduce new momentum to the path of global green development.