The first Chaotianmen Cup of United Arab Emirates (UAE) Chinese Football League recently kicked off in Dubai Sports City in celebration of the 50th UAE National Day. After twenty-one days of fierce competition between ten Chinese teams, the final match was held on December 17. Midea Building Technologies Division, a long-time building solutions provider to the UAE market, brought great attention to Chinese brands on the UAE football field with the company's sponsorship of the event.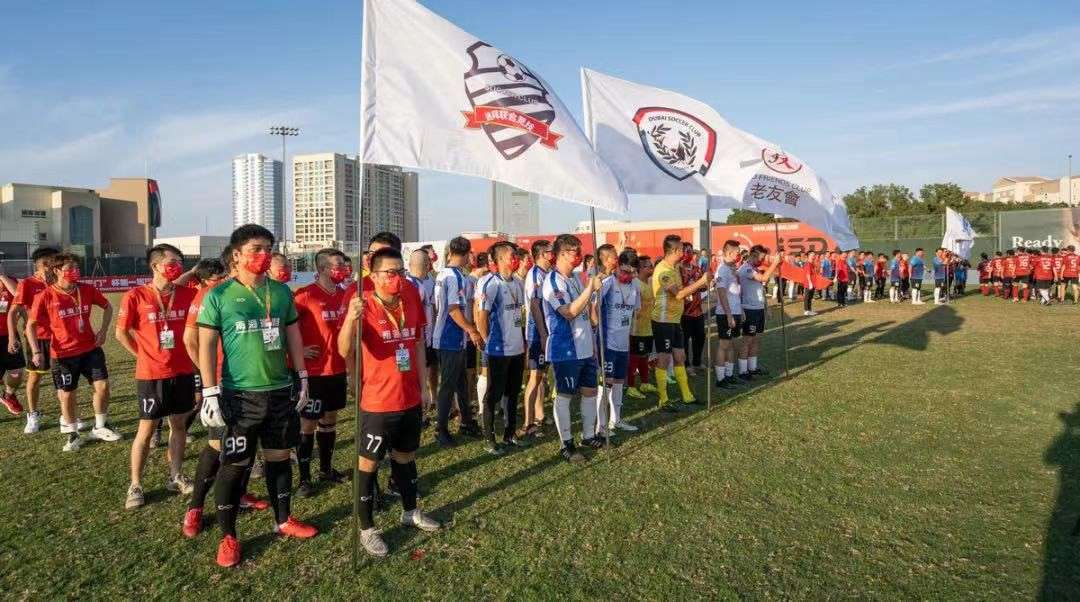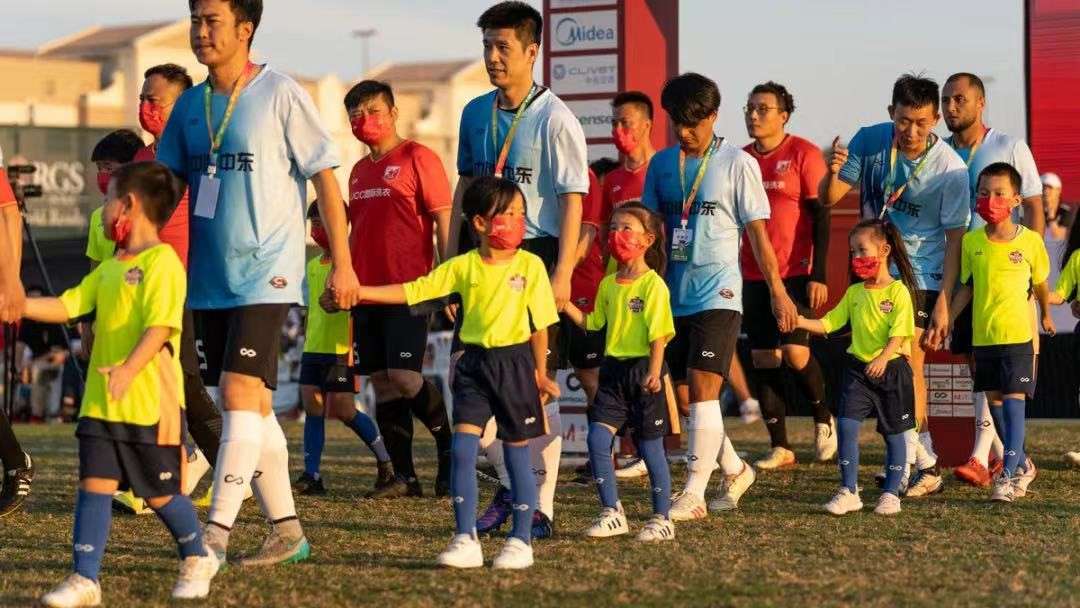 The global pandemic posed great challenges to the organization of large-scale events. The successful preparations for UAE Chinese Football League made it the most participated event by Overseas Chinese in the country since the outbreak of COVID-19. The League is currently the largest and highest-level Chinese amateur football league in UAE. Mr. Li Huajiang, general manager of Midea Group Central Air-Conditioning Middle East and Africa, delivered a speech on behalf of the sponsor at the awards ceremony.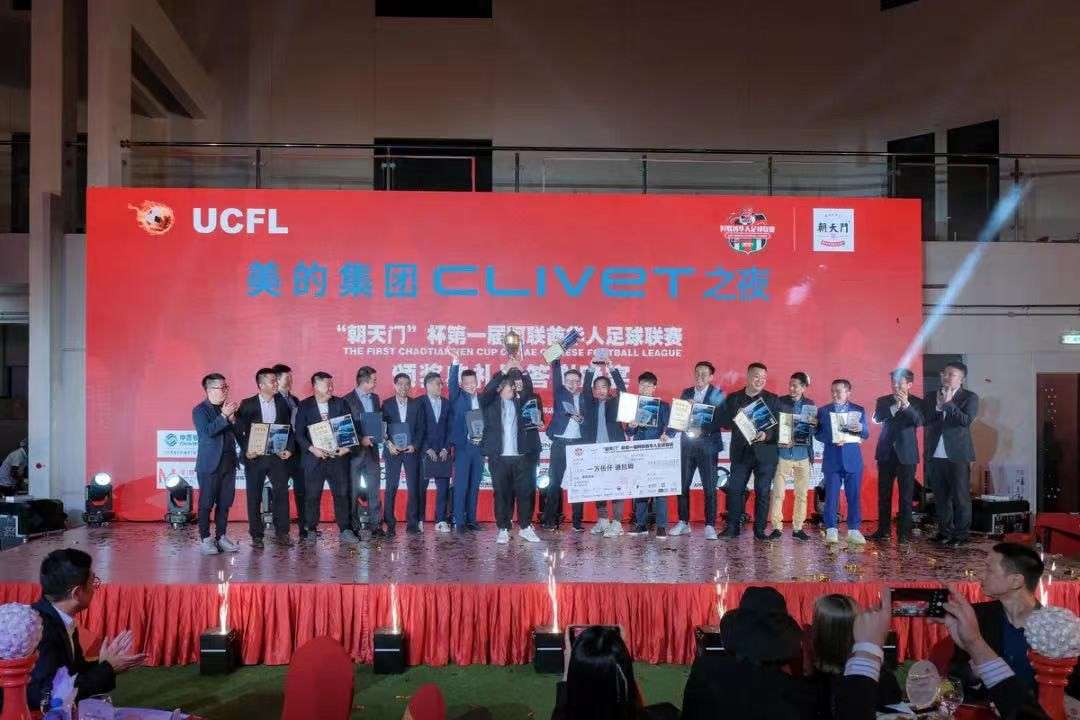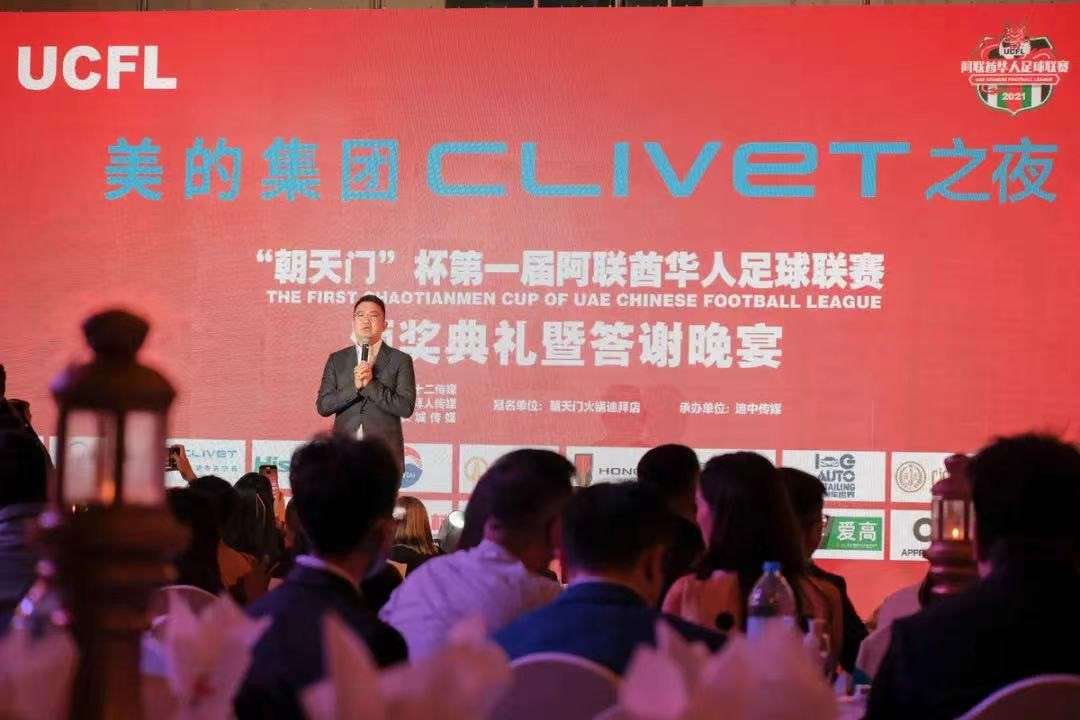 Midea MBT holds strong influence and market recognition in the global smart building technology industry. In addition to sponsoring the UAE Chinese Football League, Midea also engaged in major events with leading innovative technology. MBT provided indoor air integration solutions for the Dubai World Expo, supplied building solutions for the Zhangjiakou Broadcasting Center of the Beijing Winter Olympics, and helped create a digital building platform in Melbourne.
Participation in the UAE Chinese Football League is another worthwhile endeavor for MBT to promote its international brand influence. MBT's Dubai branch took the opportunity to carry out a technical exchange event with the Chinese National Building Material Corporation. Through cross-industry discussions, insight into developmental needs, and creating a bridge for collaboration, the exchange laid a solid foundation for subsequent cooperation with other outstanding Chinese enterprises abroad.
Global mainstream media, including CCTV, widely reported the event. The event demonstrates MBT's strength in brand promotion, as well as the company's determination and sincerity in developing the UAE market. MBT attaches great importance to the global market layout, with 34 manufacturing bases located in 13 different countries, and products exported to over 200 countries. MBT's HVAC and building sectors have ranked first in market share for seven consecutive years.
MBT will continue to increase investment in R&D and lead the development of intelligent buildings through digitization, intelligence, and technology. Through technological innovation, MBT grows its brand influence to provide global users with intelligent, digital, and green building solutions, and become the most influential and professional building technology brand in the industry.