Over the century-long history of HVAC, all the major technological innovations in screw chillers, scroll chillers, and centrifugal chillers are brought forth by European and American enterprises that introduced technological changes earlier during the industrial revolution. As a market challenger, Midea has placed a strong emphasis in the R&D of core technology since its inception, seeing many breakthroughs in the past 18 years. In recent years, Midea Building Technologies has embraced the low-carbon, green transition, and now earns its place in the global chiller industry. 
Breaking Out in the Chiller and Commercial Air Conditioning Industry
With the support of a powerful R&D and innovation platform, Midea has achieved bound-breaking development with independent innovation. In 2004, Midea and Chongqing General Industrial Group jointly invested in the establishment of Chongqing Midea-General Refrigeration Equipment Co., Ltd., specializing in the development and manufacture of large tonnage chillers.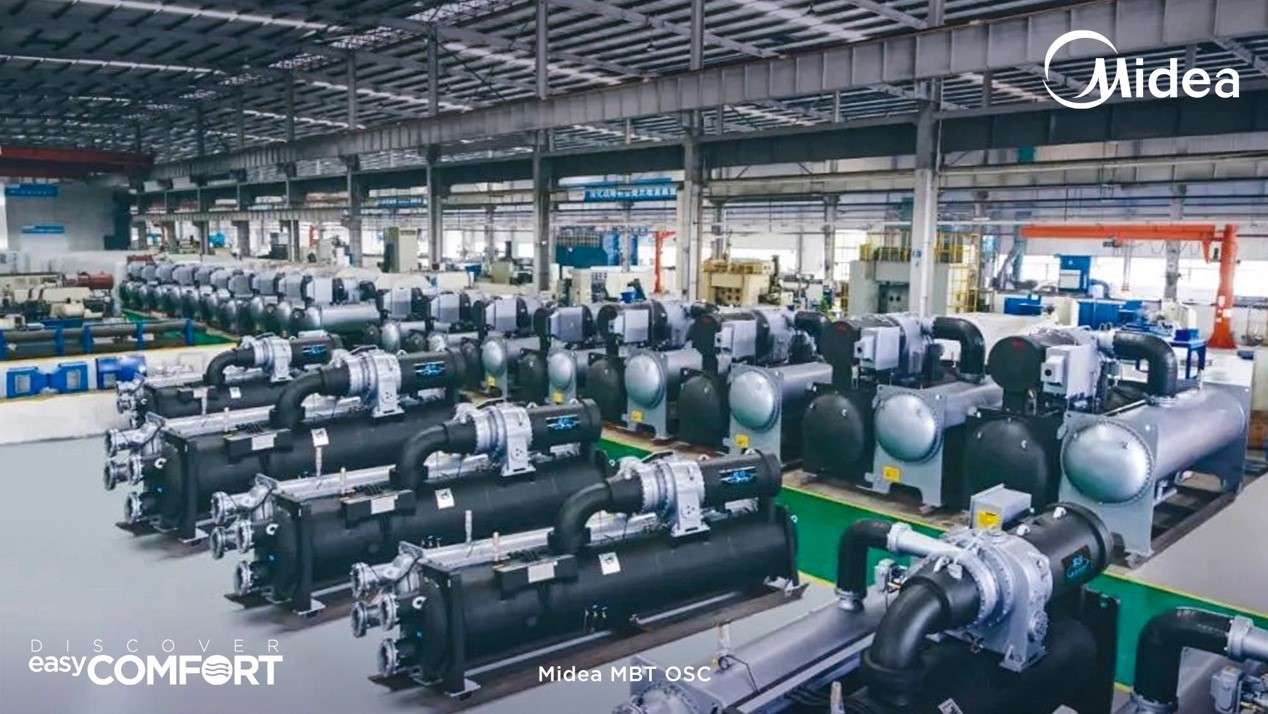 In 2006, Midea developed the first inverter centrifugal chiller in China. In 2012, Midea successfully developed the internationally leading falling film centrifugal chiller that features first-level efficiency. In 2013, Midea launched the super high efficiency, two-stage centrifugal chiller, pioneering "an era of Midea with COP 7.0". In 2015, Midea launched the high efficiency, inverter direct-drive, falling film centrifugal chiller. In 2019, Midea launched the magnetic bearing compressor, which was completely independently developed. In 2022, Midea launched the whole levitation platform, including new products of magnetic and air levitation technology applied in many fields. 
Today, "MagBoost" series of magnetic bearing centrifugal chillers of Midea are gradually known and accepted by customers all over the world. "Midea could certainly make some breakthroughs of centrifugal chillers when our capabilities at every step in the value chain develop to certain degrees. The primary one is the breakthrough of core technology, but quality improvement, service upgrade and timely delivery are also crucial," said Gefeng Li, General Manager of Applied Product Company, Midea Building Technologies (MBT) Division.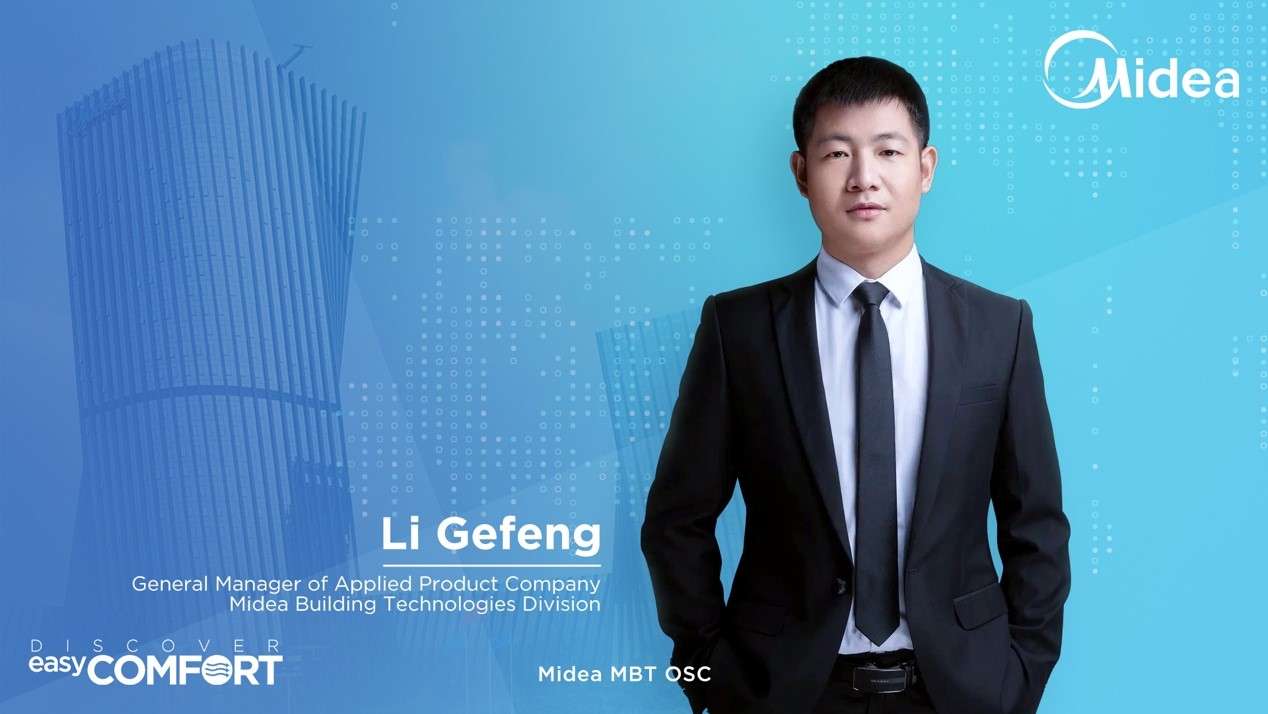 Midea has continuously increased the investment in leading science and technology, laid out and invested in new frontier technologies, and spent more than 710 million dollars on R&D in the past five years. By strengthening digital and intelligent means to accelerate the speed of research and development and reinforcing user analysis, persistent research and review have ensured a certain flexibility to the direction of technical development, which has allowed Midea to stay on trend and overtake other brands in both technology and sales.
Advancing into a Green and Low-Carbon Era
With carbon neutrality now a global consensus, the demand for energy-saving and environmentally friendly products in the chiller market continues to rise. It is no longer enough for a product to be energy efficient; its production process must also remain low-carbon. Midea has been leading the industry's green transition by carrying out a comprehensive green upgrade for its chiller factory and obtaining carbon-neutral certifications from authoritative institutions.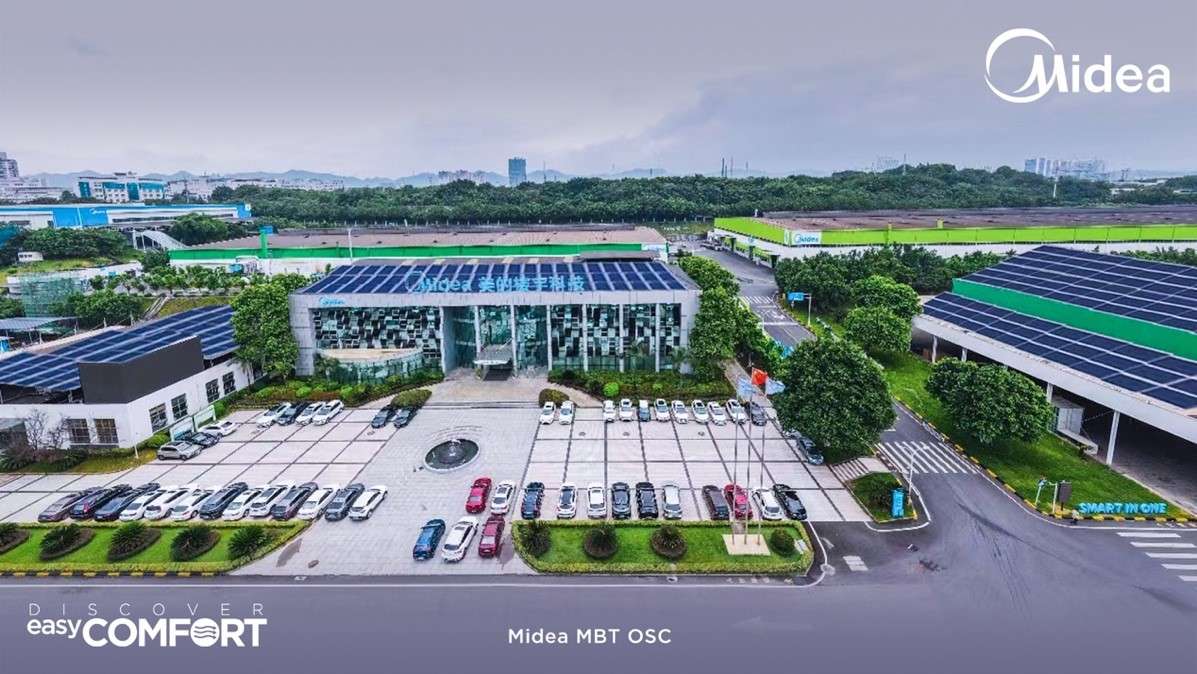 Midea chiller factory has built a green energy system, which includes constructing solar power stations distributed on rooftops and a solar energy storage system. The system balances the peak and valley periods of the factory's electricity consumption with 55% generated electricity being green. Upgrades and innovations in the pneumatic system, lighting system, HVAC system and equipment on the production lines have also conserved an estimated 3 million kWh of electricity and reduced carbon emissions by 2,000 tons per year.
Extensive energy-saving changes have also been made to the manufacturing process of Midea chiller factory: online trials have saved 360,000 kWh of electricity per year; the digitized inspection and testing process has eliminated heavy metal pollution; the use of eco-friendly spray paints have reduced VOC by 65%; the introduction of plasma cutting technology has achieved 65,000 kWh of electricity savings per annum. 
Digitization is also Midea's "secret weapon" to achieve green and low carbon results. Energy consumption can now be panoramically displayed and analyzed intelligently via the advanced energy optimization algorithm of the Intelligent Building Platform; digital energy consumption detection ensures the efficient operation of the system, and allows for intelligent analysis of carbon emission data and carbon footprint displays.
Today, Midea continues to make breakthroughs in the core technology of centrifugal chillers, and maintains a steady launch of magnetic bearing centrifugal chillers with higher overall energy efficiency ratio and more outstanding overall performance. "In the future, the development of centrifugal chillers will revolve around the global carbon peaking and carbon neutrality strategic goals, as well as the digital and intelligent transformation of the whole value chain." said Gefeng Li.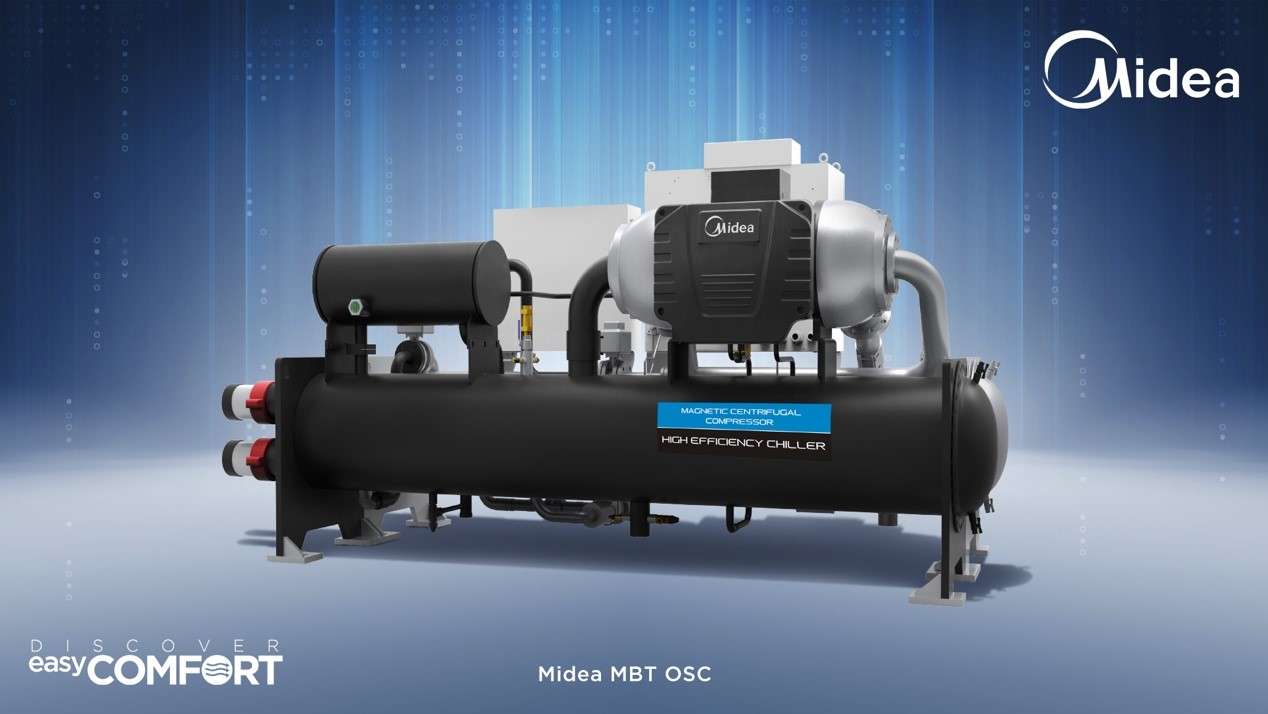 Midea will continue to use market demand as a guide and persist in technology research and development to create lasting value for users. As part of the green and low-carbon mission, Midea will improve product energy efficiency and reduce carbon emissions as a contribution to the global goal of carbon neutrality.