On July 1, 2020, IEEE announced on its official website that the 2021 annual IEEE Nikola Tesla's prize was awarded to the R&D expert of Midea Group, professor Zi-Qiang Zhu, in recognition of his outstanding contributions in the design, modeling, control and application of permanent magnetic motor and its drive.
Professor Zi-Qiang Zhu is also the famous international expert of motor and its control systems, the academician of the UK Royal Academy of Engineering, the creation director of Midea research center of motor and drive control, as well as the creation director of GMCC & Welling Shanghai R&D center.

(the 2021 IEEE Nikola Tesla Award shown in its official website)
It is known that IEEE (Institute of Electrical and Electronics Engineers) is the world's largest professional technical organization with more than 400,000 members in 160+ countries, over 1,300 professional technical meetings are held by the organization every year. In the fields of electrical and electronic engineering, computers, and communications, IEEE's published technical literature accounts for 30% worldwide.
In 1975, the IEEE Nikola Tesla Prize was established in honor of the founder of electromagnetism, Nikola Tesla, for the purpose of commending the scholars and experts for their great contributions towards the fields of electricity generation and utilization. The prize is awarded annually globally, to a team of three or fewer or individuals, and the next year's winners will be announced in the meantime.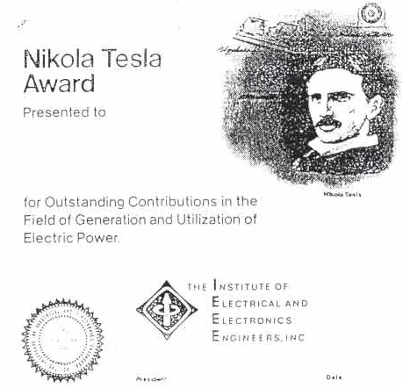 (the IEEE Nikola Tesla Award)
As one of the highest honors in the electrical engineering field, the IEEE Nikola Tesla Award is based on a rigorous standard of auditing, which comprehensively evaluates candidates based on the criteria of technical influence, innovative value, breadth of use, leadership, and nomination quality.
Professor Zhu stood out from the global candidates, showing his academic strength and international influence. In fact, this is the second IEEE honor for Professor Zhu, who was awarded the IEEE Award for Outstanding Achievement in Industrial Applications in 2019.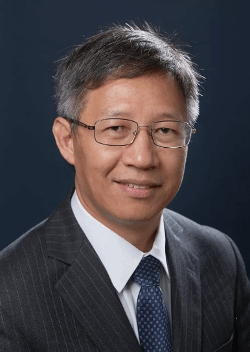 (Professor Zi-Qiang Zhu)
As the 46th IEEE Nikola Tesla Prize winner, Professors Zhu upholding the spirit of "Seeking Truth and Innovation", has been committed to the design, control and application research of permanent magnetic motor. He has outstanding research achievements in the field of electrical machinery, power electronics and control, with more than 50 authorized invention patents. Near 1200 academic papers of him has published, including 444 papers of IEEE and IET journals, which have been widely cited by international peers and textbooks. In addition, he has trained hundreds of doctoral and postdoctoral students, eight of whom have obtained full professorships at top universities in the UK and China.
At present, leading the University of Sheffield motor and drive R&D team, which is the world's largest and internationally leading team in the field of permanent magnetic motor systems, Professor Zhu creates and manages a number of scientific research centers. The representative ones are GMCC & Welling motor R&D center in Shanghai, the Midea motor and drive control research center, Sheffield Midea united laboratory, Sheffield car electric drive technology research center in China, and Sheffield Siemens wind power R&D center. Besides, Professor Zhu is also the chief scientist for the UK's largest government-funded Offshore Wind Power Prosperity Cooperation Program.
(Midea and the University of Sheffield signing strategic corporation agreement)
Since 2010, Professor Zhu has started leading GMCC & Welling Shanghai Electrical & Drives Research and Development Center to study the core technology of electrical machines and the forward-looking technology of the industry, and basically output more than 100 patent achievements every year. At present, the Shanghai R&D Center has formed an R&D team dominated by overseas doctors and Professor Zhu, while doctors and masters with 5-10 years of working experience are the main body.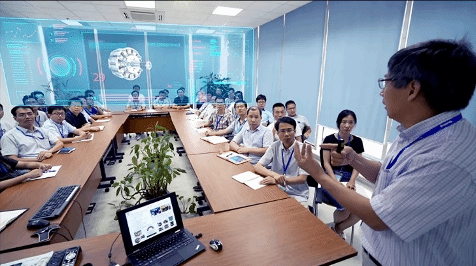 (Professor Zhu in GMCC & Welling Shanghai R&D Center)
A team of innovative talents, represented by Professor Zi-Qiang Zhu, will continue to support GMCC & Welling to achieve technological innovation and product upgrading. In the future, GMCC & Welling will continue to introduce core components with high performance, high energy efficiency and low noise to assist in the sustainable development of the home appliance industry.