Midea Building Technologies, a leader in intelligent building solutions, announced that it received the silver prize for M thermal Arctic ATW Heat Pump from the 2022 Special Edition of the International Exhibition of Inventions of Geneva.
The International Exhibition of Inventions of Geneva is one of the world's three major invention events, along with INPEX of Pittsburgh and iENA of Nuremberg. Founded in 1973, it is hosted by leading authorities including the World Intellectual Property Organization and the Swiss Federal Government. The event is one of the largest, most influential, and most reputable invention exhibitions in the world.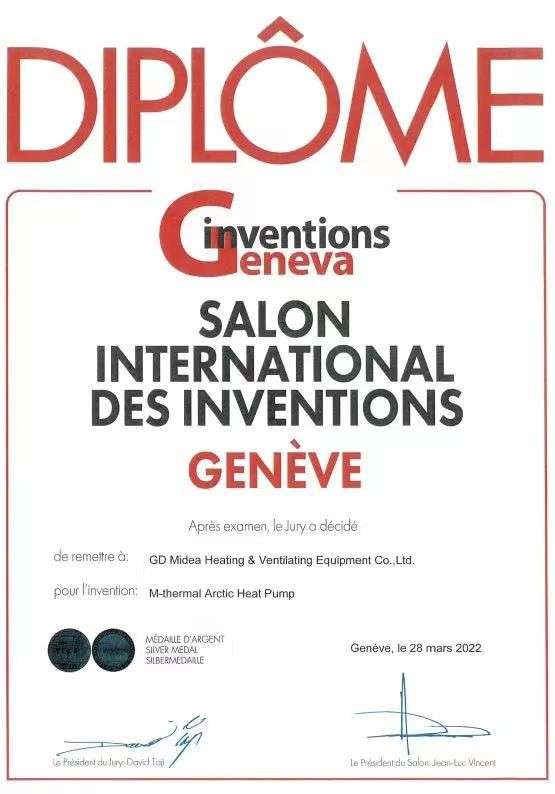 M thermal Arctic Series ATW Heat Pump
As the well-recognized heating method in Europe, Midea's latest masterpiece, the M thermal Arctic Series ATW Heat Pump possesses the highest energy efficiency rating (A+++ at 35°C) and produces the lowest level of noise (35 decibels). It can even function in temperatures as low as -25°C.
M thermal Arctic Series ATW Heat Pump integrates heating, cooling and domestic hot water into one comprehensive solution. This all-inclusive solution has various modules and terminals, and is connectable to four types of terminals: fan coil unit, heating radiator, floor heating and water tank.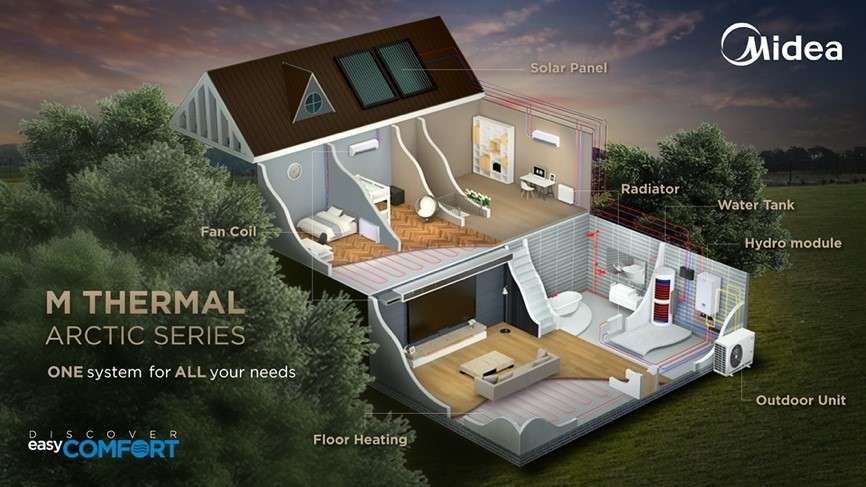 M thermal Arctic Series ATW Heat Pump utilizes the environmentally sustainable R32 refrigerant and an advanced energy management system. Users can enjoy a comfortable and low-carbon lifestyle year-round while contributing to global carbon reduction.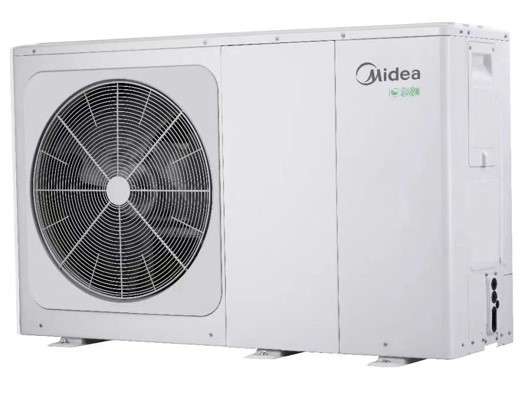 The past years have seen Midea Building Technologies undergo a successful metamorphosis - transforming from technology import to technology export through independent innovation. The brand is now an industry leader with a seat on the global stage. As of now, Midea Building Technologies has applied for a total of 7,184 domestic patents, 605 international patents, and owns 20 leading international technology achievements. Winning an award at the International Exhibition of Inventions of Geneva is not only an acknowledgement of Midea Building Technologies' independent innovation ability, but also proof that MBT's core technology and scientific achievements are recognized by global authorities.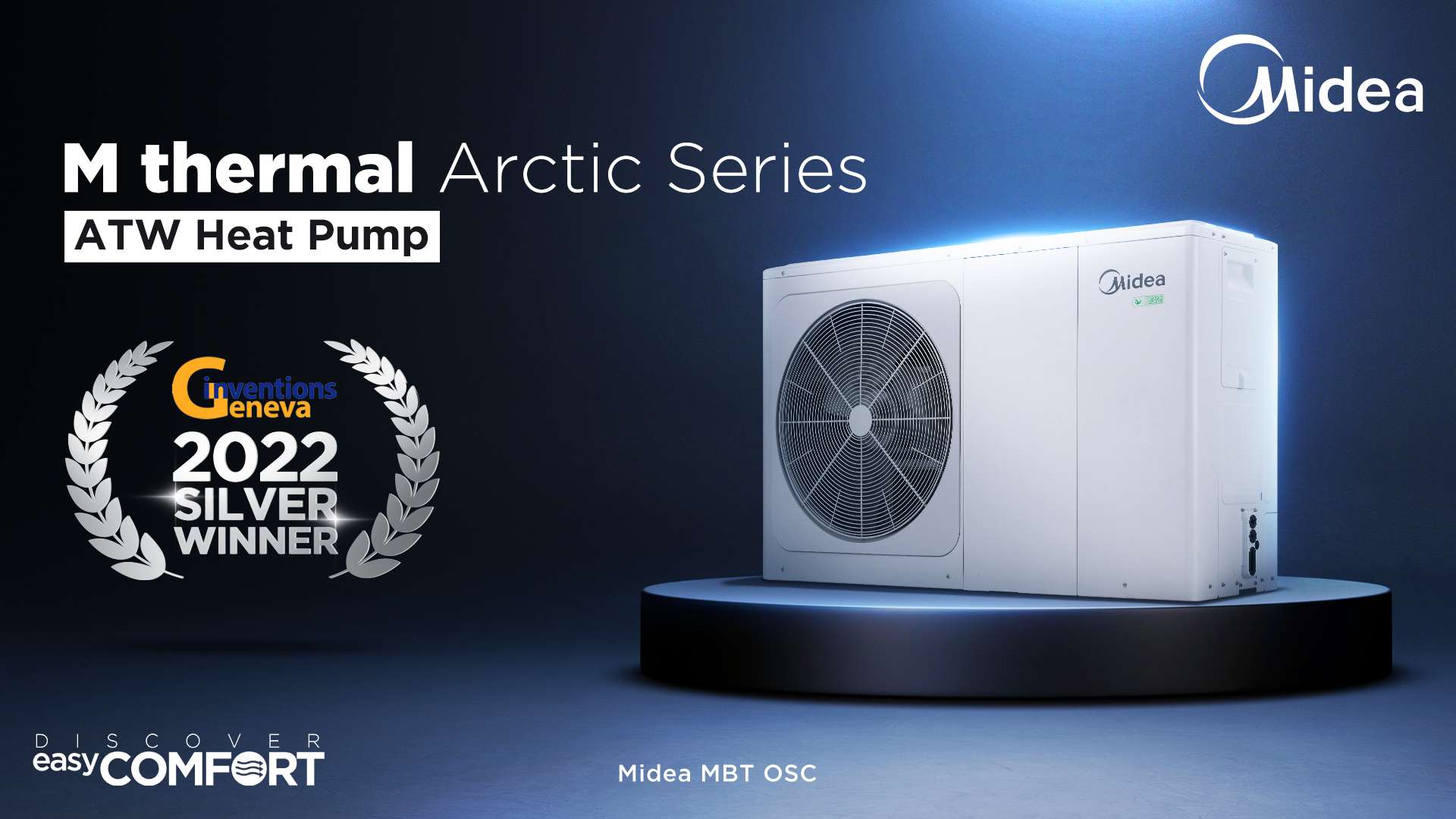 With the general trend of "Made in China" developing into " Intelligent manufacturing in China", Midea Building Technologies, with its base in the intelligent digital platform, has arranged for a building facility + digital technology + industrial ecology layout that opens up the flow of traffic, information, experience, and energy in a building system. The company aims to empower architecture with smart technology to transform the traditional, lifeless buildings into intelligent and animated beings that can sense, think, and have warmth.
Midea Building Technologies solutions have been recognized by users in more than 200 countries around the world. The company's overall commercial space solutions have been used in over 50,000 large-scale projects, including Beijing Daxing International Airport, Guangzhou Baiyun International Airport Terminal 2, Russia World Cup 2018 venues, the 2016 Rio Olympic Games venues, Singapore Changi International Airport and more.
Midea Building Technologies is recreating Midea through intelligent transformation. With innovation and technology, Midea Building Technologies is committed to breaking the boundaries of time and space with the aim of leading the industry of intelligent building solutions in a new direction.