On Aug 2nd, the latest 2021 Fortune Global 500 List is released. Midea Group jumped 19 spots to No.288, ranking among the Fortune Global 500 for the sixth consecutive year. 
Behind the continuous rise in the ranking, it is Midea Group's strategic transformation into a global technological group including five business segments: Smart Home Business Group, Electromechanical Business Unit, HVAC and Building Technologies Division, Robotic and Industrial Automation Division, Digital Innovation Business.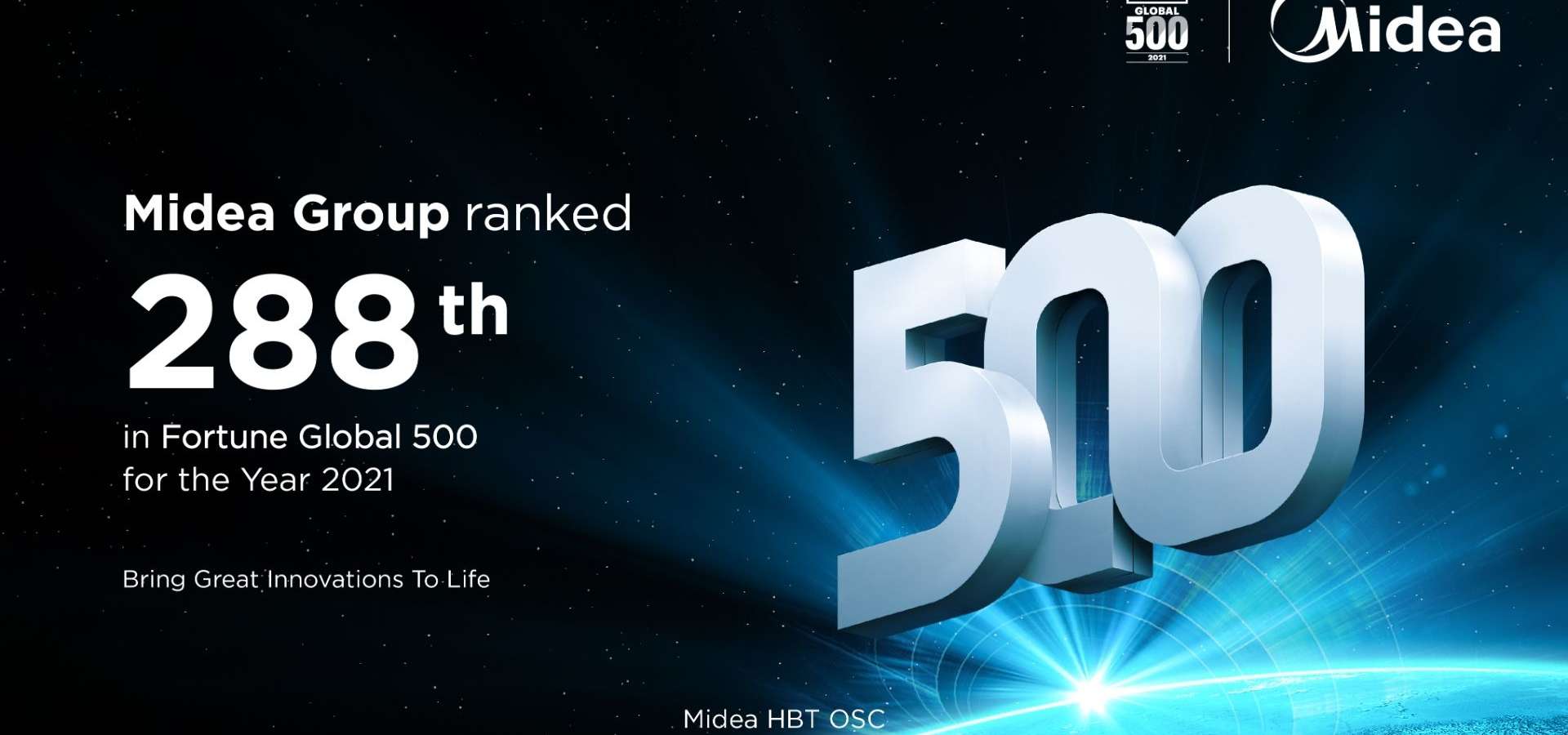 At the end of last year, Midea Group released a new core strategic objective of "Technology Leadership, Direct to Users, Digitization & Intelligence Driven, Global Impact", strengthening basic technology and cutting-edge technology research, reverting to First principle. 
With the lighthouse of digital intelligence, Midea Group hopes to light up the future of scientific research, manufacturing, business, cities and life mode.
With digital intelligence, the future becomes clear and within reach. Midea Group will continue to increase the investment in innovation, build a global leading innovation capability, focus on users and layout the world, and thus reinterprets "Smart Life, Better Life" with digitalization and intelligence.